FOR SALE:

SLM AMINCO FRENCH PRESS + 40K PSI PRESSURE CELL

-COMPLETE-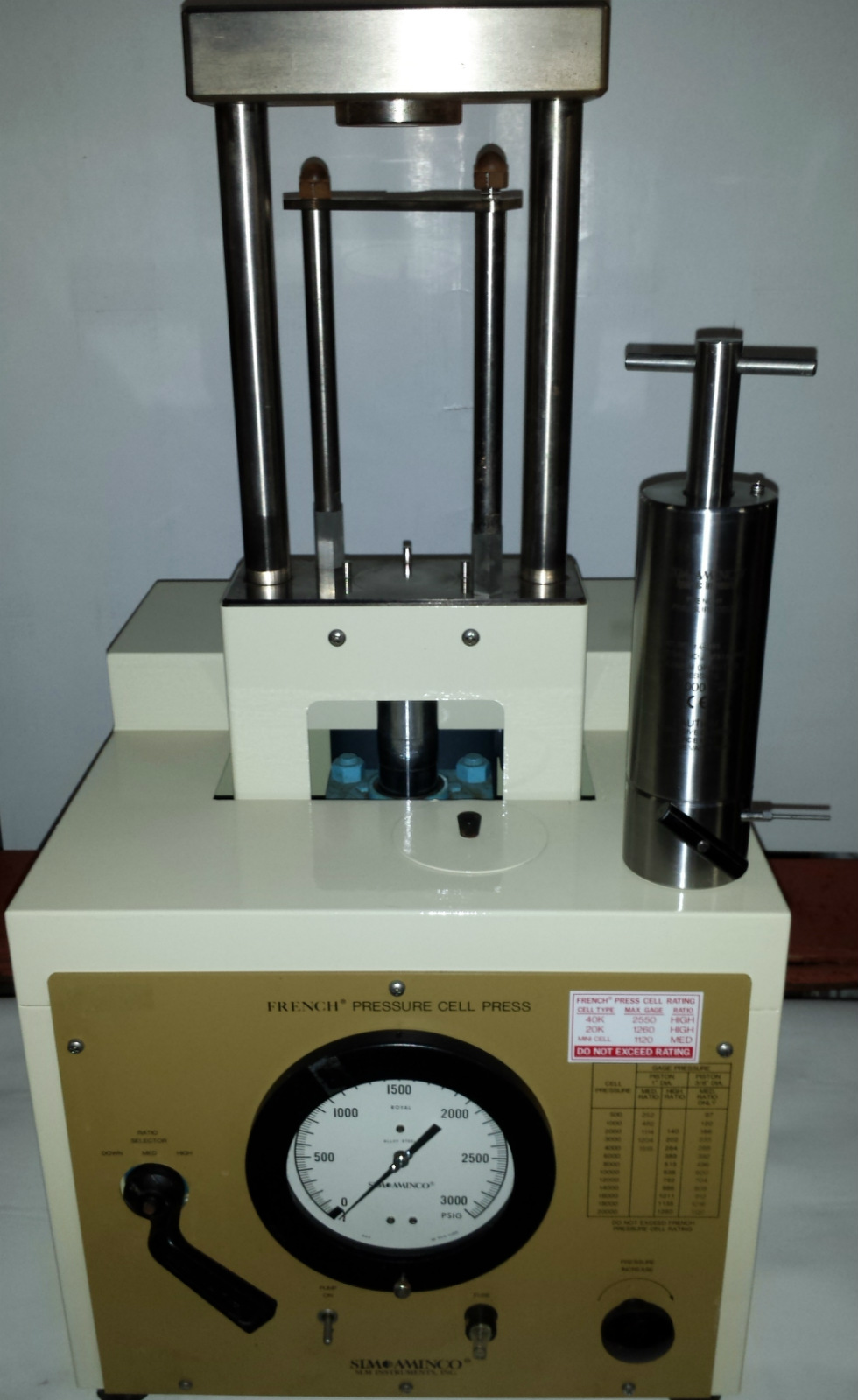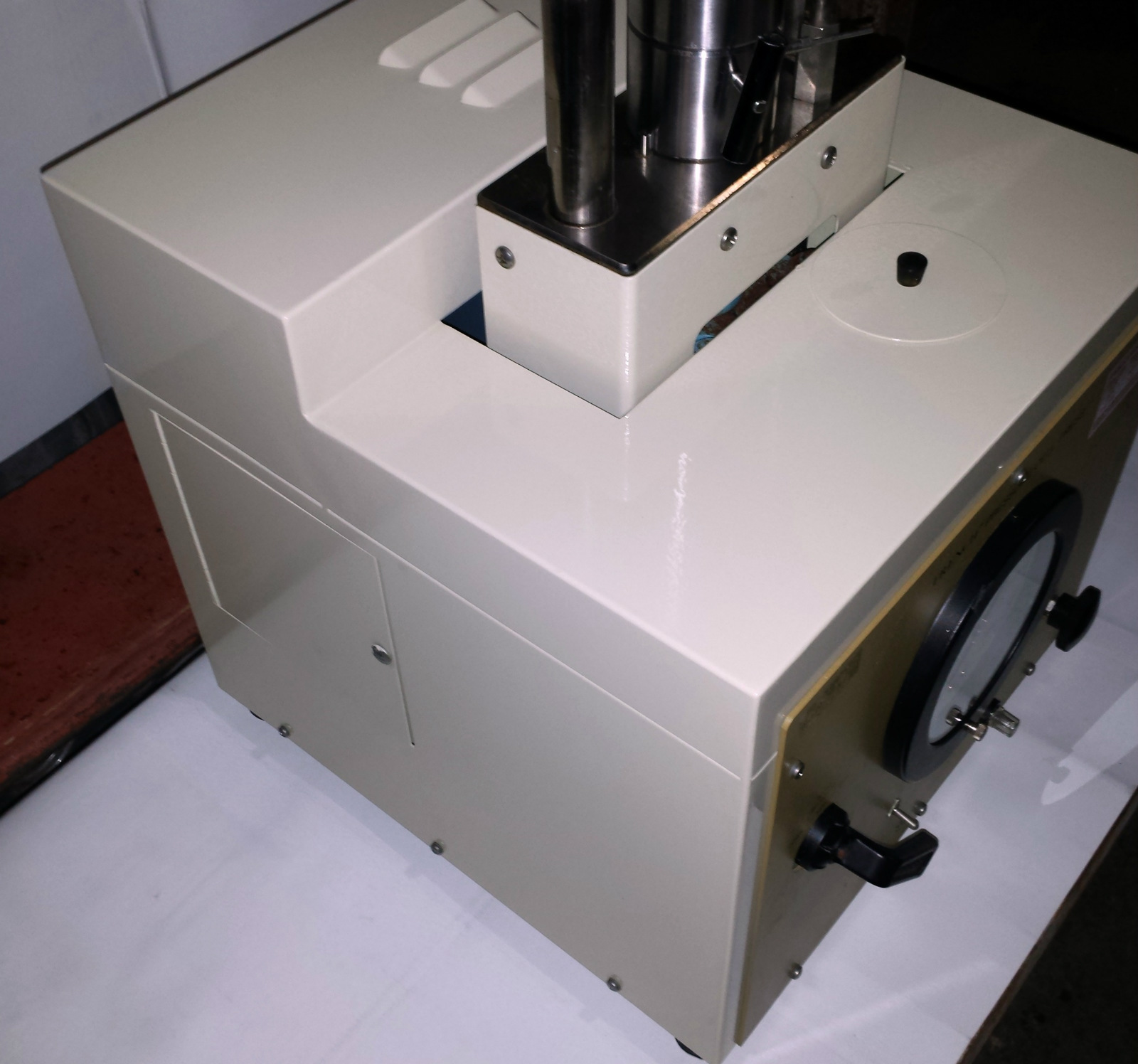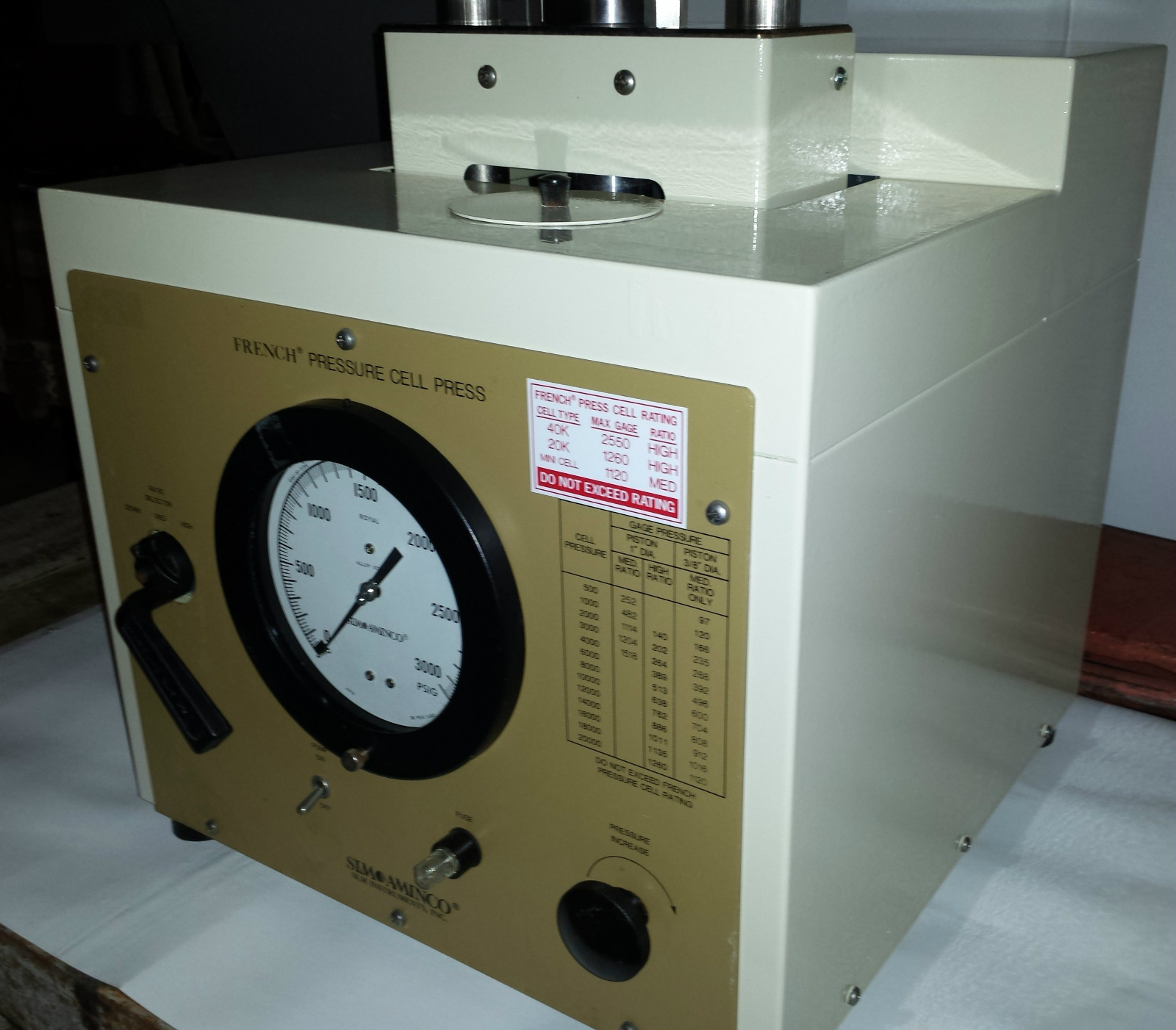 For Sale is an SLM Aminco (American Instrument Company) French Press Complete with 40,000 PSI French Pressure Cell. Bar none, these units are the best piece of laboratory equipment for isolation of thermally sensitive or difficult to solubilize prokaryotic or eukaryotic fusion proteins!

Our staff has completely inspected and refurbished the unit to insure the integrity of the hydraulics, electronics, and pressure cell. Hydraulic fluid has been drained and replaced with fresh, manufacturer recommended hydraulic fluid--Mobil . 40K psi cell has been completely dismantled, cleaned, and all O-rings and backup rings have been replaced. And lastly, the pressure cell has been pressure tested in the hydraulic French press at full 40K psi.

Please email me for a freight quote as these units are very heavy when palletized~350 lbs.

Sale of this Complete, Operational Unit Includes:
SLM Aminco French Press Part No. FA-078.

SLM Aminco Spectronic 40K PSI Pressure Cell. Complete. P/N FA-031

10 new O-Rings, 10 New Backup Rings.

600+ 1/8" Nylon seating balls.

User Guide Manuual.

120V Power Cord.

90-Day Parts and Labor Guarantee.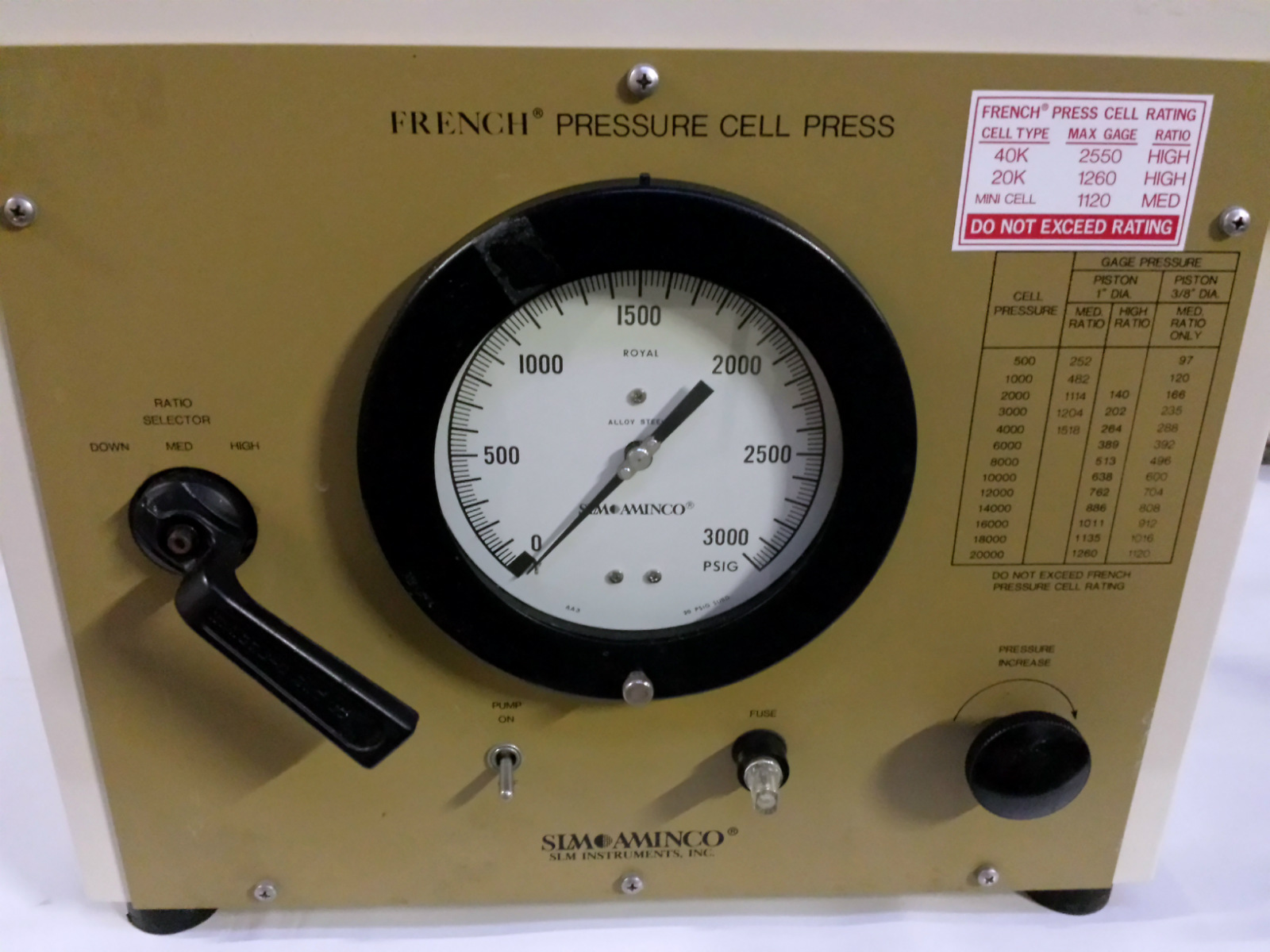 The FRENCH Press is the primary sample preparation tool in protein studies, extraction of nucleic acids and cell disruption of various prokaryotic and eurkaryotic cells, among others. The press provides a rapid, inexpensive, and effective mechanical means for gentle disruption of cell membranes and cell walls including nuclear membranes and mitochondrial membranes.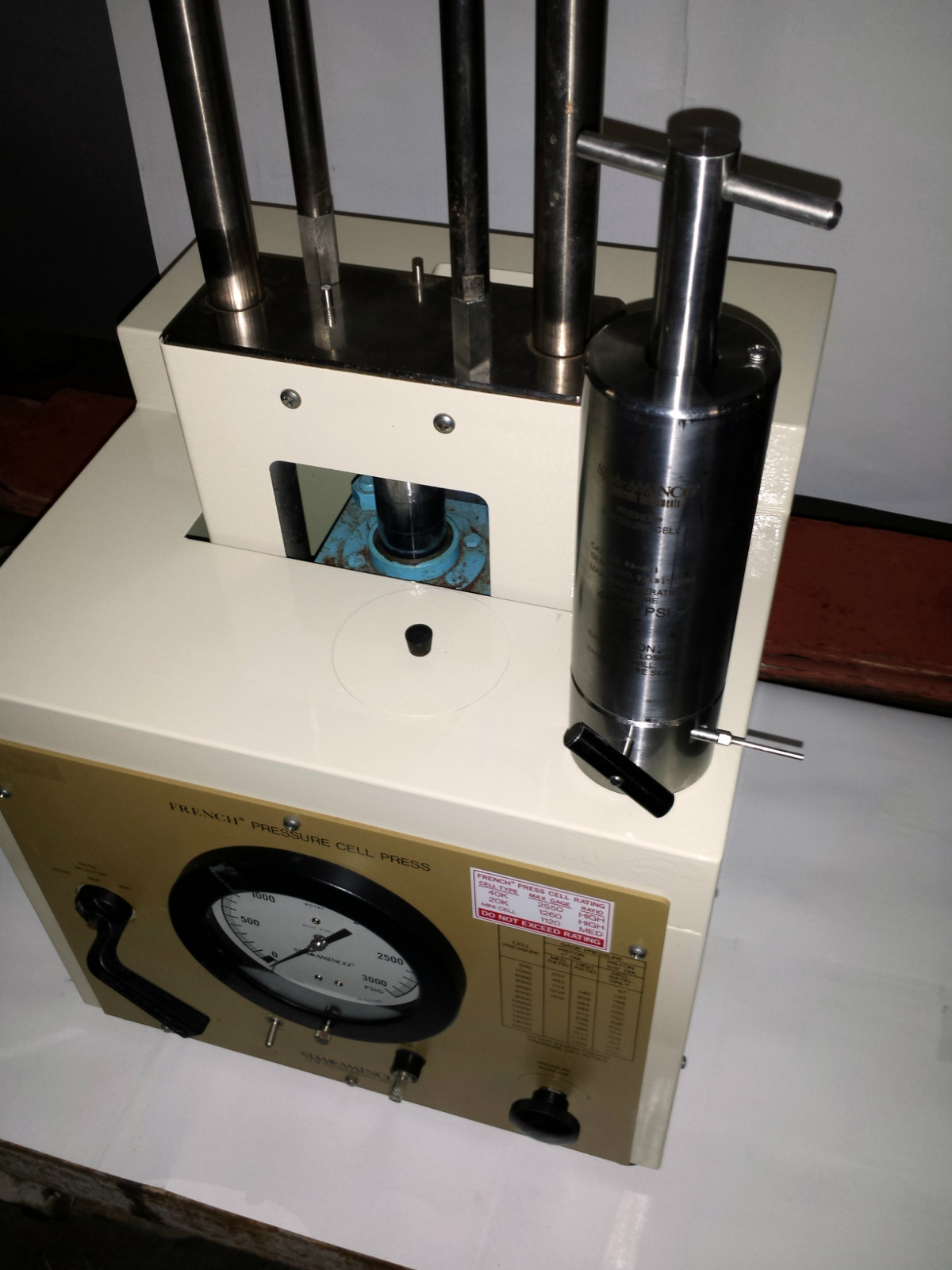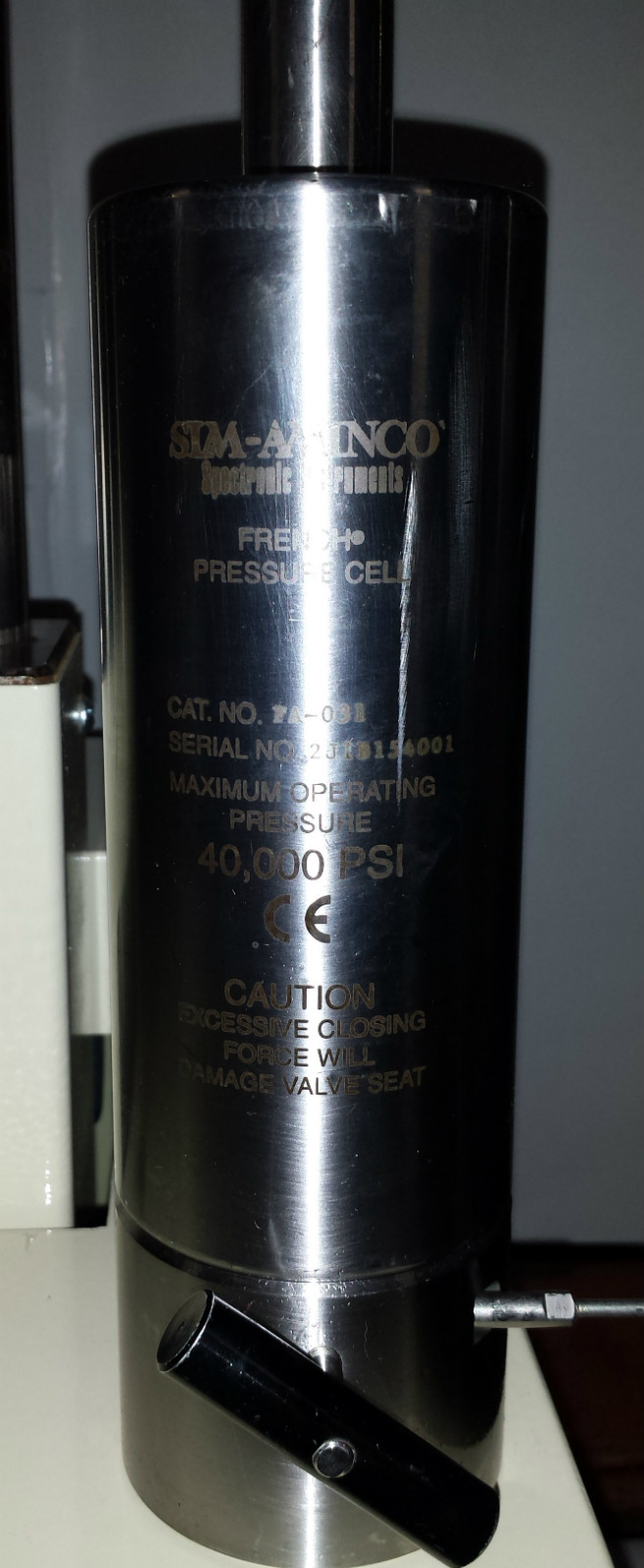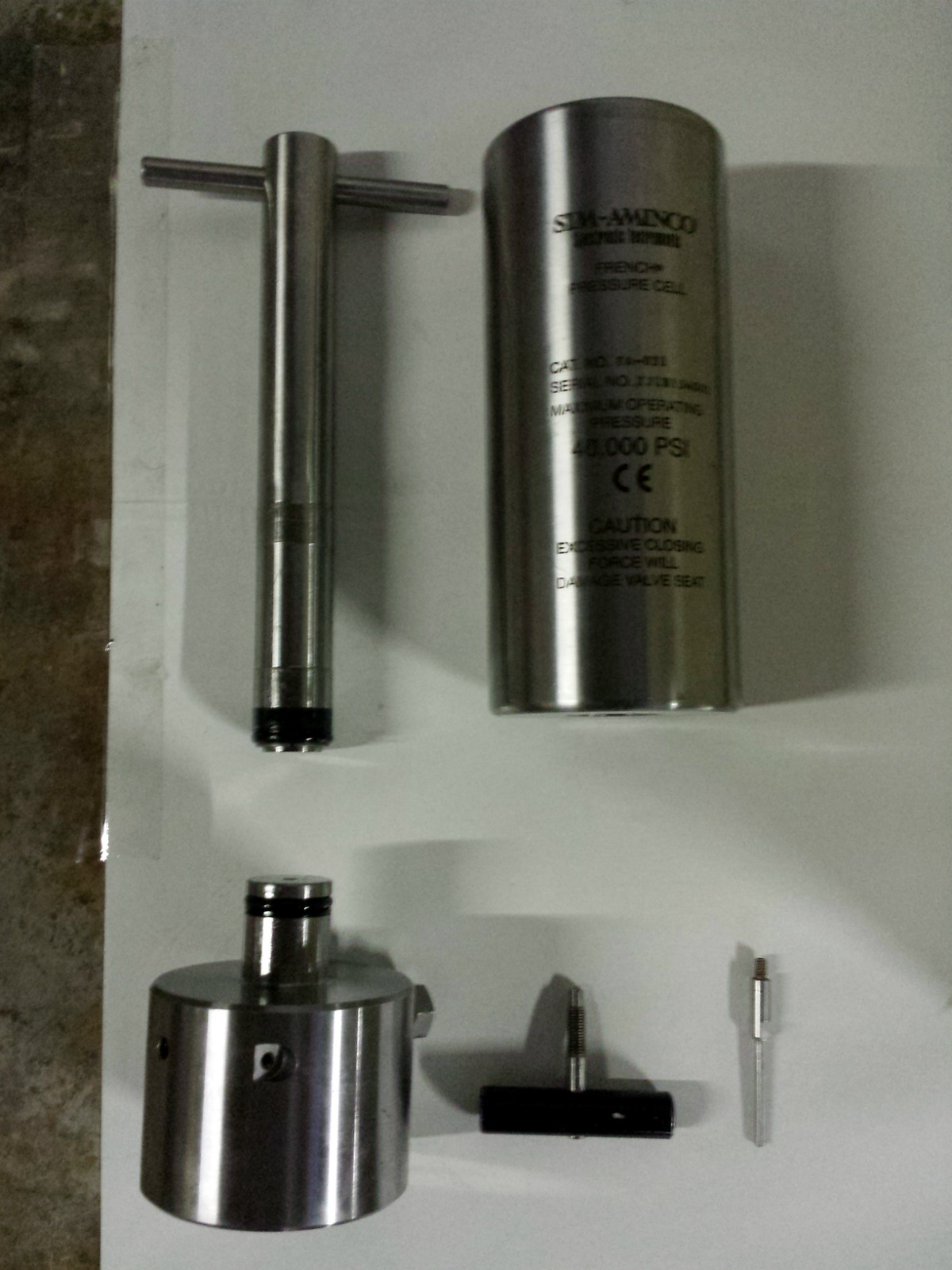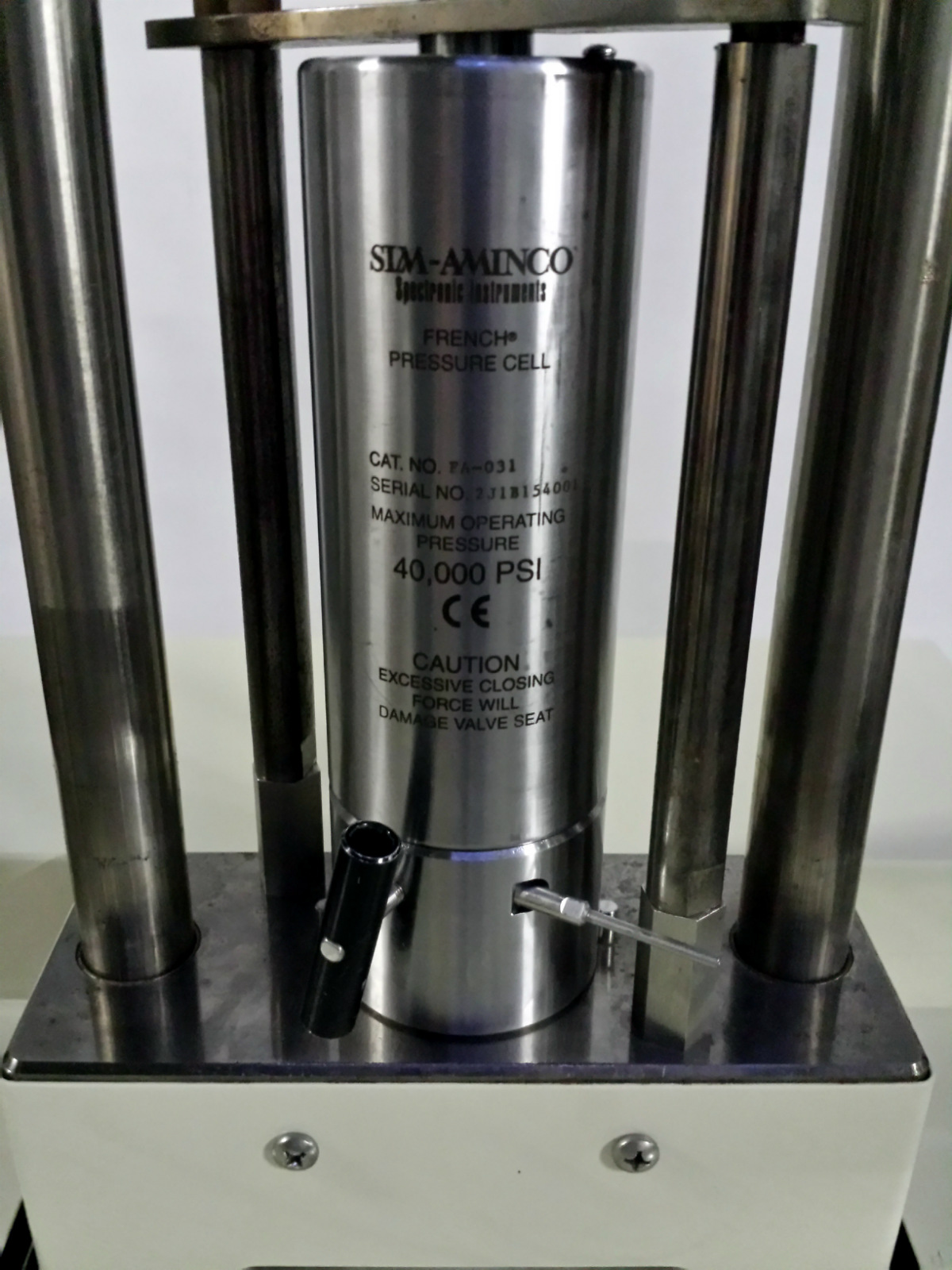 This pressure-induced process results in more uniform and complete disruption than possible with other mechanical,ultrasonic, or harsh chemical methods. These units are particularly effective for isolation of often insoluble bacterial fusion proteins.The FRENCH Press is capable of exerting of up to 60,000 psi of internal pressure (highest among cell disruptors) resulting in excellent performance.This hydraulic motor Driven Laboratory Press is easy to operate and offers the advantages of dual-range, single control pressure selection.This provides a regulated working pressure throughout the entire operating stroke, resulting in uniform and complete disruption. Fine control of the internal cell pressure expands and extends the range of the system for use in a variety of different applications.

Specifications

PRESS part no. FA-078A
Height 34.5"(87.6 cm)
Weight (net) 240 lbs (109 kg)
Weight (shipping) 320 lbs (145 kg)
Dimensions 18.25 x 18.25" (46.4 x 46.4 cm)
Power Required 115 V, 60 Hz or 220 V, 50 Hz

CELL FA-032 (40K Standard)
Diameter 3" (7.6 cm)
Closed Height 11.38" (28.9 cm)
Open Height 14.25" (36.5 cm)
Sample Capacity 35 ml max
Minimum Volume
First Run 1.2 ml
Additional Runs 0.7 ml
Maximum Working Pressure 40,000 psi
Bore Size 1" (2.5 cm)
Weight 29 lbs (13. 2 kg)


Applications

• Enzyme preparation and isolation
• Cell extract preparation
• Bacterial and plant tissue disintegration
• Recovery of intercellular proteins and nucleic acid
• Preparation of viral antigens for EIA test kits
• Membrane preparation for phizobia and
pseudomonads
• Disruption of cells for pigment analysis.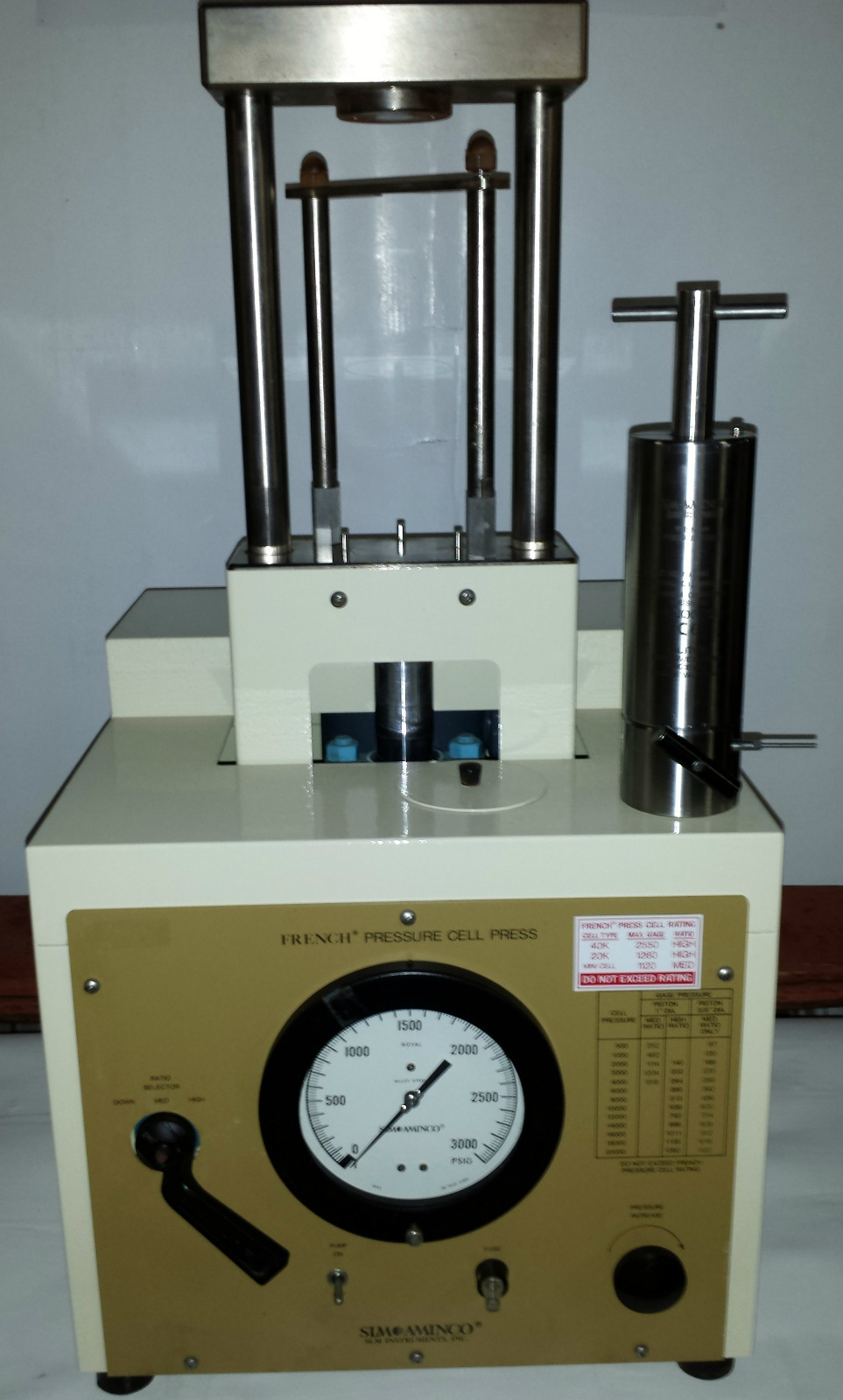 Thank-you for your interest.
Email me with any questions or concerns you may have.