— Product — REVIEW
THE HARDIN SCIENTIFIC T3-I7 PLATINUM CELL CULTURE INCUBATOR
Advanced modular design, real-time access, and data archival systems.

The only modular and upgradable incubator in the market.

Freedom to choose the tools you need, never pay for what you don't.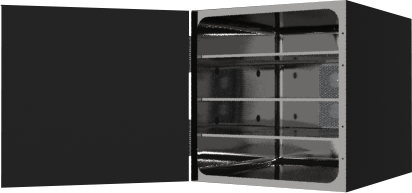 CHOOSE YOUR TOOLS

The platform builds upon the base stackable incubator cabinetAdd temperature, gas, and sterilization modules to suit your needsUpgrade base modules as your needs changeMinimize downtime by exchanging modules when servicingDramatically extend the lifetime and the return on investment

ACCESS ANYWHERE

Monitor performance and access data by remote and mobile devices. Enable equipment management with custom notifications and alertsAccess your records anytime day or night

AUTOMATE YOUR MAINTENANCE

Instrument health, data logging, audit record ready control, and encryption. Management systems to address ISO and GMP regulatory requirementsData archival to support GC and product validation methods

Incubator cabinet:

base stackable, stainless steel and carbon fiber 27.1 inches cubic, 73 lbs.

Temperature module:

control +/-0.05 °C, range 50 °C, uniformity +/-0.5 °C, alarm 0.5-5 °C

Temperature module upgrade:

range 4-50 °C, uniformity +/-0.1 °C, alarm 0.1-5 °C, 8 sensors

Gas modules:
CO2 - control +/-0.05% vol., range 0-30% vol., alarm 0.1-5.0% vol.
O2 – range 21-100% vol.
N2 – range 80-100% vol.
RH – range 5 above ambient, 99% vol.
Sterilization modules:

UV; HEPA – Class E12, retention 99.5%

Decontamination modules:
H2O2 - decontamination log 6, cycle 2 hrs., alarm, tracking alarm, total downtime 2.5-3 hrs.
High Heat - decontamination dependent on duration, cycle temp.
180 °C, cycle time 1-12 hrs., tracking alarm, total downtime 2-13 hrs.
HARDIN SCIENTIFIC

Leading the way in modular and connected laboratory equipment