Agilent 1100 HPLC System With VWD, Quat Pump & TCC
Model:
Agilent 1100 Series
Condition:
Refurbished
See More Information
San Diego, California, UNITED STATES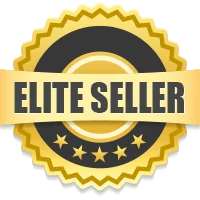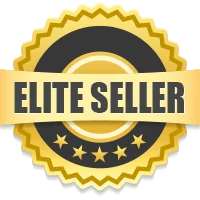 Ad Details ID
14647626
Location
San Diego, California, UNITED STATES
Warranty
Yes
Listing Date
3rd January, 2023
Last Updated
16th February, 2023
Conquer Scientific provides laboratories around the world high quality, low-cost pre-owned laboratory instruments. We specialize in GC, IC, GC/MS, HPLC, LC/MS, Spectrophotometer, and PCR Systems. We buy, sell, trade, or rent equipment.
Visit Seller Store
Current Listings
591
LabX Member Since
17th September, 2003 (20 years ago)
Seller Location
San Diego, California, UNITED STATES
Shipping Policy
Freight Shipping and Handling: For all orders, Name/Company Name, Address, and Contact Phone Number are required. Pick up by your freight carrier is also available with prior arrangement. Domestic Deliveries: • U.S. delivery destinations must be semi-truck accessible or additional fees apply. International Deliveries: • Please check with your country's customs office to determine import duty and taxes before bidding/purchasing • Import duties and taxes are the buyer's sole responsibility • Air cargo or delivery to nearest airport • Contact us for a shipping quote FOR ALL ORDERS THAT ARE BEING DELIVERED BY FREIGHT, WE MUST HAVE THE FOLLOWING INFORMATION: • Residential delivery is more costly than delivery to a business. You must tell us prior to being invoiced • Is your location semi-truck accessible? • Is your location a school/university? • Is a lift gate truck needed? • Will the driver need to deliver inside of a building?
Return Policy
Most of the equipment we offer is used and might have been used with chemicals that are toxic, including, but not limited to, penicillin. Even though our systems are cleaned, there might be still contamination left. Buyers acknowledge this fact and release the seller (Conquer Scientific) from any liability. Unless otherwise noted in the above ad: • Items are sold as-is, with no warranty implied or expressed. • No returns or exchanges will be accepted. All sales are final. If a return is granted for any reason a 20% restocking fee will incur, in addition to shipping expenses. • Only items shown in the picture(s) or described in the ad itself are included. • Payment is due within 7 days of receiving a quotation and/or pricing. • California residents add 7.75% for tax. • If the item comes with a computer and/or software, installed and/or media; it is solely buyer's responsibility to obtain and/or maintain a proper user agreement with the software provider. Please note that most manufacturers DO NOT allow transfer of license and/or end-user agreements. Purchases do not include, unless otherwise stated, any License rights from manufacturer; contents are for reference only; the buyer acknowledges this as a condition of sale. We assume no responsibility whatsoever for the compatibility, issuance of the user agreement and/or license. Due to the delicate nature of the software storage (on any media), we offer no guarantee for the software and/or any key diskettes required. • If you have any questions, please ask before you buy/bid. International Bidders and Buyers: • No PayPal payments will be accepted. • Payment is to be made with wire transfer. • There will be a $30 additional documentation fee. • All customs charges, fees and taxes are the responsibility of the buyer. Accepted Payment Options (For U.S. Only): Wire transfer ($10 fee applies), Check, Money order, Credit Cards.