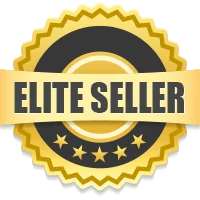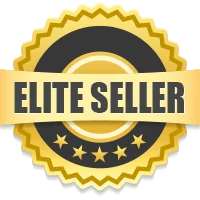 Ad Details ID
DIS-101429-887521
Location
United States
Warranty
No
Listing Date
7th March, 2023
Last Updated
4th June, 2023
EquipNet has been revolutionizing the way companies manage their surplus assets for two decades. Our clients range in size from small businesses to Fortune 500 multi-national corporations. We manage the entire sales and redeployment process, handling a single piece of equipment, or managing your global investment and redeployment program, including plant closures.

EquipNet is the largest online venue for pre-owned manufacturing, packaging, laboratory, test, electronics, and facility support equipment. Shop 1,000+ equipment categories across 3 sales channels.
Visit Seller Store
Current Listings
6985
LabX Member Since
24th September, 2009 (14 years ago)
Seller Location
United States
Shipping Policy
Please be aware that weights and dimensions of equipment provided on EquipNet's listings are estimates and can vary from actual weights and size. Sellers estimates are often not precise especially when equipment was installed versus prepped for shipment. As such, please do not fully rely on the accuracy of this information in EquipNet's listings for shipping quotes and/or user size requirements.

Please contact us for shipment quotes. We can provide quotes for rigging and removal, shipment preparation (crates/containers), and transportation.
Return Policy
Why We Recommend Inspection!

We want your experience with EquipNet and with the assets that we have on our site to be extremely positive. We make every effort possible to provide accurate and thorough descriptions. Listings are sold on an "as is, where is" basis with no guarantee or warranty. To ensure your satisfaction, we strongly recommend that you inspect this and every asset for which you are interested. We want to make sure that you are buying exactly what you need. This is part of our overall philosophy of an open and honest way of doing business.

EquipNet does offer a selection of inspected, guaranteed, warranted and refurbished equipment. You can rest assured that when you see the EquipNet Certified logo on a listing that you will be buying equipment that has been inspected, tested, and in many cases fully refurbished. Please check the individual listing for specifics.

Guarantees & Warranties range from 30 to 180 Days! For more information please feel free to speak with our knowledgeable representatives.
Ad Details DIS-101429-887521