IKA ETS D4 Electronic Contact Thermometer
Manufacturer: IKA
Model:
Not Specified
Condition:
Used
See More Information
Watertown, Massachusetts, UNITED STATES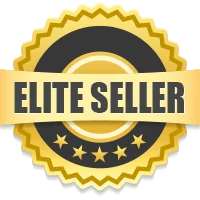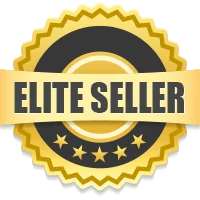 Ad Details ID
DIS-86647-15830
Location
Watertown, Massachusetts, UNITED STATES
Warranty
No
Listing Date
9th December, 2022
Last Updated
3rd June, 2023
Cambridge Scientific helps scientists find high quality New, Demo and Reconditioned Laboratory Equipment in many categories, including; General Purpose Lab Equipment, Liquid and Gas Chromatography, Microscopes and so much more!

We are pleased to announce: Cambridge Scientific is Now Offering New Biotech Incubator Labs (Private Suites with Lab Equipment). Cambridge Scientific has partnered with Arsenal Lab Space. Now scientists, researchers, and other professional can affordably rent fully furnished lab space with equipment from Cambridge Scientific. Lab sizes range from 350 to 1,500 square feet. larger sized labs include private offices, conference rooms, and kitchens. All labs have guaranteed 24/7 access you can work anytime you need to. Our Incubator Lab Spaces are Located in East Watertown (right off Arsenal Street) These affordable incubators are perfect for the start-up labs and those that just need a little extra space. They will support labs that conform to Biosafety level 2 and below.
Visit Seller Store
Current Listings
2597
LabX Member Since
22nd January, 1998 (25 years ago)
Seller Location
Watertown, Massachusetts, UNITED STATES
Shipping Policy
Most outgoing domestic shipping is F.O.B. Destination, and CIF Destination for international orders, and will be shipped via UPS or a national trucking or freight company. In the case of local shipments, employees of Cambridge Scientific Products will deliver the order. Cambridge Scientific Products will take reasonable steps to protect the equipment during shipment, and the equipment will be fully insured. The customer will be charged for all shipping and handling charges, and fees incurred in the process of delivering the order. Customers may make pick-up arrangements through their own preferred carrier.
Return Policy
Warranty Information:
All of our equipment is inspected, refurbished to factory specifications, and typically warrantied for a minimum of six months for parts and labor beginning on the date of receipt (exceptions include items brokered from a third party or that are agreed to be sold with a lesser warranty or "as is" between Cambridge Scientific Products and the customer). Should an item not work properly during the warranty period, Cambridge Scientific Products will either repair and/or replace the defective part(s) or the item itself, and the warranty period shall start anew from the completed repair or receipt date. Warranty does not cover issues or damage caused by user error or mishandling.
Return & Cancellation Information:
Cambridge Scientific Products (CSP) will authorize the return and issue a full refund for any equipment that is not working as represented and could not be replaced or repaired to the customer's satisfaction by CSP or a representative of CSP's choosing, during the warranty period. The customer will be responsible for proper packaging of the equipment and all included accessories. CSP will pay for insurance and shipping costs. Non-inventory items bought specifically to fill customer orders may possibly be returned, but on a case by case basis.Customers who cancel orders after refurbishing has begun, or after delivery where there are no equipment performance issues will be subject to a 20% Cancellation Fee and responsible for 100% of Shipping & Handling costs for both the delivery and the return.
Ad Details DIS-86647-15830