ARIUM® MINI WATER PURIFICATION SYSTEM FROM
SARTORIUS
In-House Prepared Water as an Alternative to Bottled Water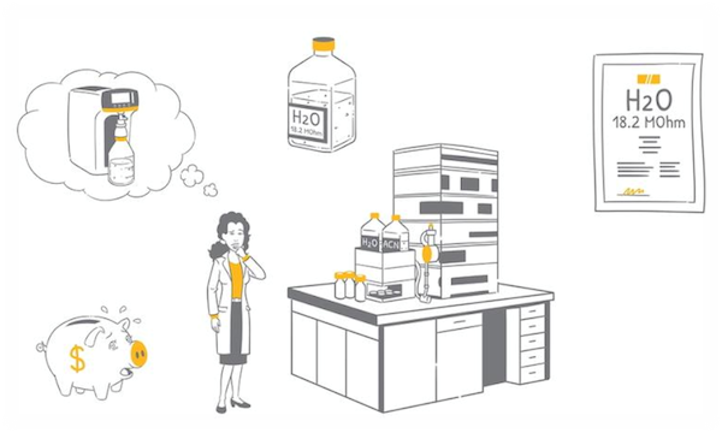 In many testing laboratories, bottled HPLC-grade water is the standard when performing quantitative analysis.
In-house produced water, on the other hand, may be a qualitatively equivalent and also more cost-effective alternative.
Purchasing lab-grade bottled water is an ongoing expense when compared to generating lab-grade ultrapure water in-house.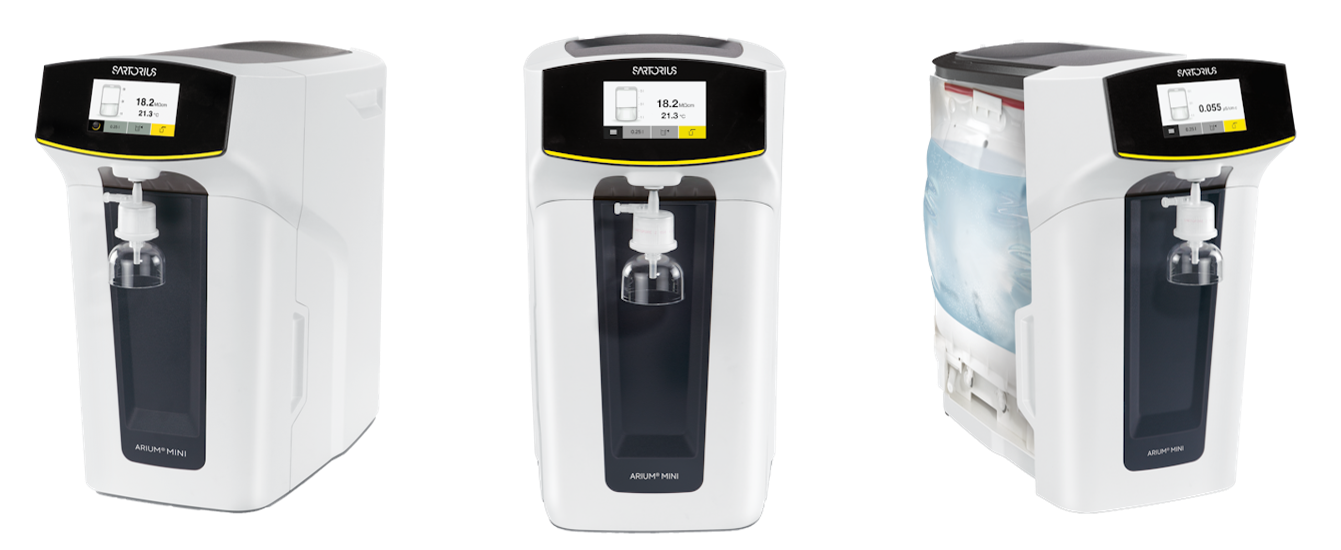 Introducing the Arium® Mini from Sartorius, a compact ultrapure water system solution which is specially designed for requirements of less than 10 liters per day. This space-saving unit with a width of only 28 centimeters (11 inches) easily integrates into nearly any lab environment. The closed Bagtank system prevents secondary contamination while ensuring consistent long-term water quality
Features and Benefits
Intuitive menu navigation with high quality glass touch-display, developed through customer survey
Integrated Bagtank technology, allowing simple bag exchange in less than 5 minutes.
ASTM Type 1 ultrapure (18.2 MOhm)
Small footprint with only 28 cm width
Volume dispense from 50 ml
Delivers a flow rate of 1 liter per minute
Three different systems are available depending on your input water:

The Standard Arium Mini functions independent of a permanently installed water tap.
The Arium Mini Plus can be directly connected to a feed water tap.
The Arium Mini essential can be connected directly to a centralized/decentralized feed water supply (DI/RO/EDI).
Backed by over eight decades of experience in developing the best filtration technologies, Sartorius offers you cutting-edge lab water systems designed to meet and exceed your quality standards.