GILSON CONNECTED DEVICES
Make Your Lab as Smart as Your Science
Digital and connected devices are shaping the future of laboratory research - particularly for remote workers and field based analysis.

TRACKMAN® Connected and PIPETMAN® M Connected are pipetting solutions designed to help drive this evolution, increasing speed, reproducibility, and traceability of applications in real-time.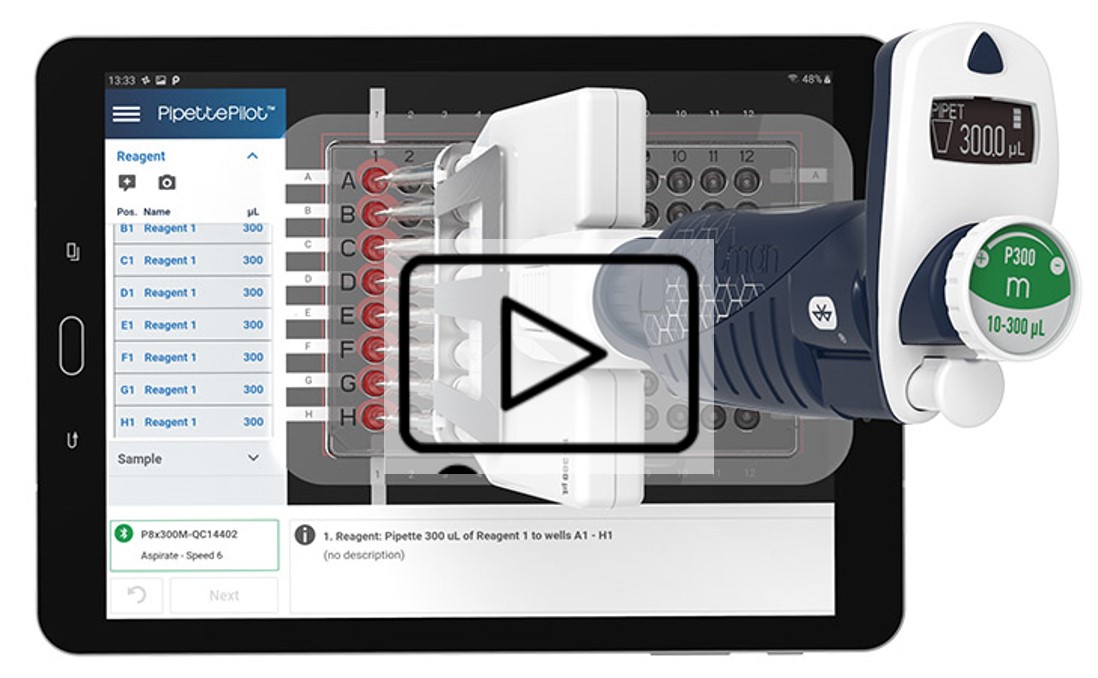 Watch these Connected Solutions in Action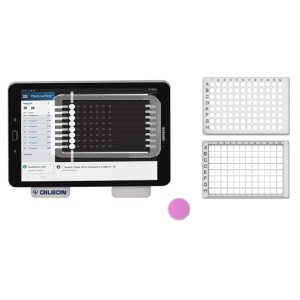 TRACKMAN Connected
TRACKMAN Connected is a tablet with accessories and apps that makes pipetting on microplates faster with greater traceability and reproducibility.

Designed to communicate with Gilson's PIPETMAN M Connected via Bluetooth®, the tablet interacts in real-time with the pipette and guides you through your protocol with PipettePilot®.

When finished, results can be saved and shared using SciNote, a top-rated Electronic Lab Notebook (ELN) for labs in industry and academia.
Improve traceability at the bench
Boost your experiment reliability
Get immediate reproducibility
See More Information
See LabX Listings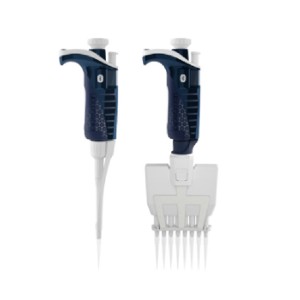 PIPETMAN M Connected
PIPETMAN® M Connected is a Bluetooth®enabled electronic pipette that offers accuracy and precision in both standard and repetitive pipetting modes.

The pipette interacts in real-time with TRACKMAN® Connected making planning and executing pipetting protocols faster, easier, and more reliable.

PIPETMAN M Connected is available in 20 models covering a volume range from 0.5 μL to 10 mL in single channel, and 0.5 μL to 1200 μL in multichannel.


Increase accuracy and precision of pipetting
Benefit from enhanced functionality
Enjoy simple and comfortable use
See More Information
See LabX Listings