The Rigaku KT-100S handheld LIBS analyzer was designed and built for the most demanding testing applications in the metal alloy industry
---
Traditional XRF: the Harsh Reality
Handheld analytical devices are typically not used gently in harsh industrial environments. These environments can include a dirty metal scrap recycling yard, a large-scale petrochemical facility, or a dusty shop floor of a metal fabricator.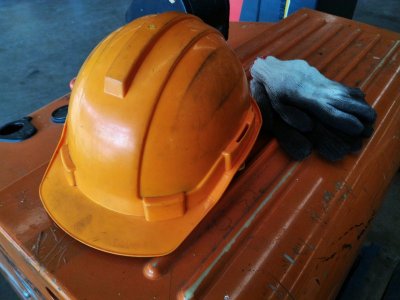 Over the past 20 years, handheld metal analyzers have become an important part of testing protocol in these businesses. These analytical tools are used throughout the day in many testing conditions, and often by multiple users. Routinely, the analyzers are bumped, impacted, or in some rare instances - even dropped. These events many times necessitate expensive repair costs.
It is well known among handheld XRF owners that a "tier 1" service repair can be between $7K-$10K and depending on use, a user may need to pay for two to three of these "tier 1" repairs during the useable life of the device. That means the cost of ownership can be more than $10K and even up $20k over the initial instrument purchase investment. This is in addition to the cost of lost business opportunity caused by service downtimes, as well as added aggravation.
Simply put, a handheld XRF has very delicate and expensive components behind very thin plastic, just millimeters from the metal alloy it placed against to analyze. This leaves it susceptible to damage even if the unit is not further damaged or dropped. It is a harsh reality of the technology.
---
Handheld LIBS: A Purpose-Built Alternative
As a manufacturer of benchtop and lab XRF technology, as well as having collected decades of industry feedback, Rigaku understood that the metal alloy industry needed an alternative solution. The Rigaku KT-100S handheld LIBS analyzer was designed and built from the start to be the answer.
The KT-100S successfully passed rigorous durability tests proving its capabilities for meeting the needs of those who require a rugged handheld metal analyzer for the harshest testing environments. To guarantee protection against all work environments, the KT-100S underwent strict testing to the United States Military Standard MIL-STD-810G. These tests involved rigorous vibration, shock and drop testing which focused on impact to every angle of the instrument to evaluate its durability and performance when exposed to environmental stress, such as extreme temperatures and humidity. In addition, its IP-54 rating and safety window of fused silica (no polypropylene here) provide protection against dusty and wet environments. As the first handheld metal analyzer to have passed these tests, it is truly optimized for rugged use.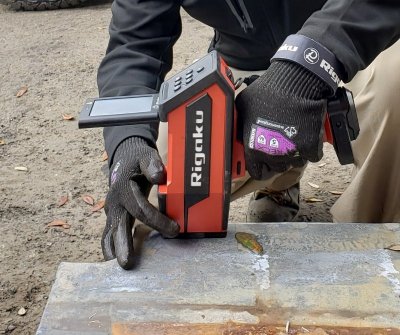 In order to provide maximum durability and to not only pass MIL STD 810G test requirements, the Rigaku KT-100S was designed with the following list structural components not found in any other handheld technologies on the market today.
LCD housing is made of metal for added strength and durability.
LCD hinge: operation was tested and proven to last more than one-million (MTF > 1,000,000)
Trigger: certified durable for more than one-million trigger pulls
Laser raster motor: certified with MTF of greater than one-million cycles
All sensitive components are surrounded by shock absorbing material or suspended to reduce damage during drops
---
Handheld LIBS: Minimal Maintenance
As for ongoing maintenance, the laser diode of the Rigaku KT-100S handheld LIBS is typically rated at several thousands of hours, typically around five years. Additionally, the KT-100S does not require any recalibration. We recommend verifying the performance daily with the included Al 7075/SS 316 system check samples. If the unit continues to pass, a factory calibration is not required. However, a certification or full recalibration recertification process is available if your quality system requires it.
---
Handheld LIBS: Lower Cost of Ownership
What does this mean all mean for the metal alloy user? Assuming normal wear and tear, repair costs for the KT-100S over a 5-year span are minimal versus handheld XRF. Even if the unit is dropped by the user during normal analysis, and somehow damaged, we will repair it at no charge while under warranty. If out of warranty, the highest single repair is a fraction of what users can expect with a handheld XRF. Thus, the user can expect reduced downtime and costs associated to instrument repair.
Rigaku considers this the true definition of "rugged" and the new standard for handheld metal alloy analyzers.
---
View the Cost of Ownership Fast Fact
Learn More About the KT-100S Handheld LIBS
View the KT-100S Listing on LabX.com