Several new FDA-approved tests based upon mass spectrometry showcase the power of mass spec, not only as a discovery technology, but as a capable platform for unprecedented public health challenges.
---
At last look, the FDA has granted Emergency Use Approval (EUA) designations to a total of 299 In Vitro diagnostic kits for COVID-19 testing. The bulk of these include RT-PCR, Antibody, and Antigen detection platforms based on proven technology.
Opportunities emerge when pressing issues come to bear. As our Emerging Trends in Infectious Disease interactive infographic states, "Outbreaks such as COVID-19 and other emerging infectious diseases represent both challenges in protection and containment, and opportunities for innovation and technology development".
Such is the case for emergent technologies around COVID-19 testing.  Several new FDA-approved tests based upon mass spectrometry showcase the power of mass spec not only as a discovery tool but as a platform for emerging public health challenges of immediate importance.
---
MALDI-TOF Detection of a SARS-CoV-2 Gene Panel
The MassARRAY SARS-CoV-2 Panel was granted EUA in late October for qualitive detection of SARS-CoV-2 nucleic acid from nasal swabs, nasopharyngeal aspirate, and other respiratory samples. The assay is approved for use by CLIA-certified labs authorized for high-complexity tests.
Generally detectable in respiratory specimens during acute phase of reaction, the assay targets genome sequences indicative of the virus through use of specialized primers, RT-PCR, and custom SpectroCHIP CPM Arrays in concert with MALDI-TOF mass spectrometry.
Nucleic acid is first extracted, isolated, and purified from patient samples.
The purified sample is then reverse transcribed into cDNA followed by PCR amplification using an authorized real-time PCR instrument.
Following inactivation of unincorporated deoxynucleotides, a sequence-specific primer extension step is performed to create products of difference masses.
These extension products are then transferred to a chip array where the products are ionized and analyzed using an authorized MALDI-TOF instrument.
The panel includes primers, enzyme, MS2 controls, and other reagents, along the PCR reagent set, the iPLEX Pro reagent set, and SpectroCHIP CPM for the analysis steps.
Positive, negative, and extraction controls are included to ensure test and laboratory validation.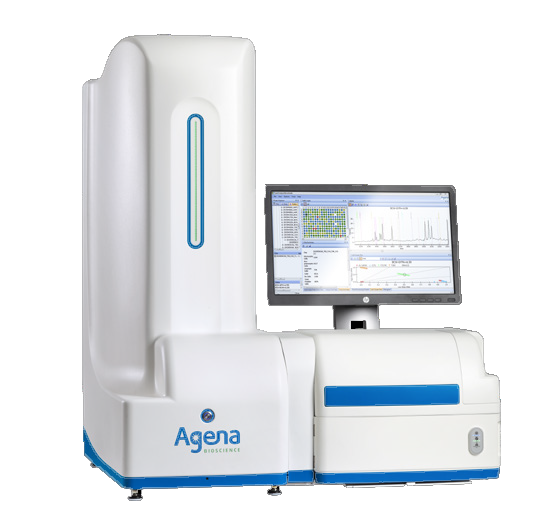 The platform uses RT-PCR as an initial amplification platform, and novel methods of mass spec-based genetic analysis.
The platform targets 5 viral genome sequences, compared with the more typical 2-3 targets, thus enhancing assay specificity as well robustness for handling potential mutations that may evade alternative assay detection.
The ability to target 5 regions in a single reaction, combined with the throughput of MALDI-TOF detection, means that thousands of samples can be processed per day on a single MassARRAY instrument.
Expensive fluorescent reagents and markers are not needed, bringing the cost of each test down to less then $10.
This innovative testing platform comes from Agena Bioscience, a company that develops, manufactures, and supplies genetic analysis systems for a range of disease areas. The MassARRAY system has been in use for multiple genetic applications including cancer profiling of solid tumors and liquid biopsies, inherited genetic disease testing, pharmacogenomics, and other areas of heath and agricultural importance.
The concept for the COVID-19 test was the brain child of investigators at National Jewish Health in collaboration with Agena.
---
MALDI-TOF SARS-CoV-2 Analysis Paired with At-Home Specimen Collection
In early August, another mass spec-based platform received EUA. The SARS-CoV-2 MALDI-TOF Assay uses RT-PCR and customized reagents, coupled with MALDI-TOF detection. The system is integrated into a service that provides end-to-end testing, from at-home or point-of-care specimen collection to electronic results reporting.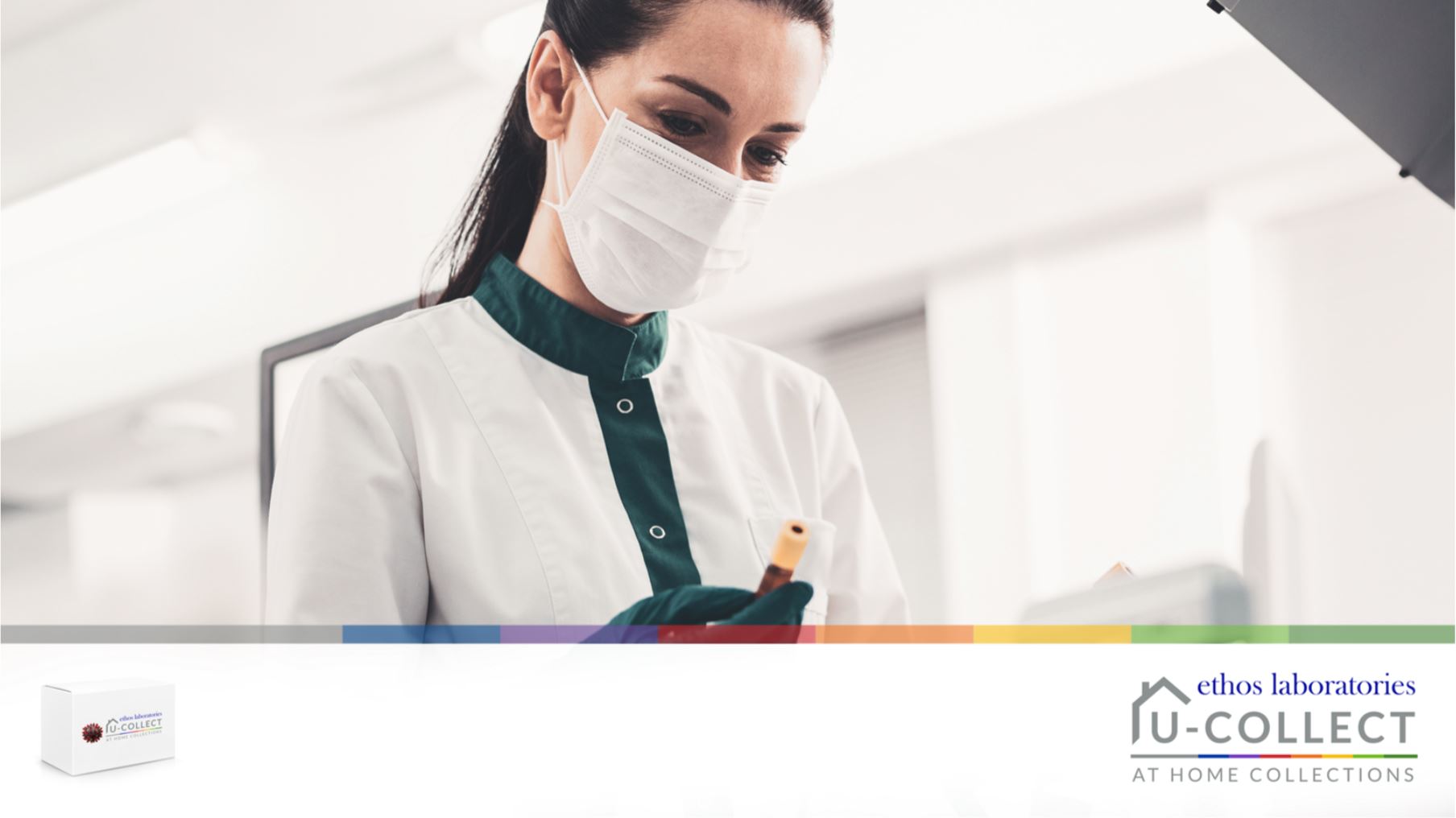 This assay from Ethos Laboratories benefits from a number of factors.
Capability with the in-clinic specimen collection or the U-Collect At-Home Collection Kit allows the rapid collection and submission of samples, with the recommendation and if needed the assistance of a healthcare professional.
Submission of samples through a mail-in process allows a centralized lab to process the samples and deliver results efficiently using standard operation procedures.
Centralized instrumentation means equipment can be routinely validated, operated, and maintained with minimal complications and variability.
Sample submissions are dependent on a mail-in process, although results typically require 12 hours and a one-day turnaround upon receipt by the lab.
Pop-up testing labs using this assay are meant to increase both the speed and throughput of testing.
---
Outlook
An abundance of testing technologies has emerged in response to this public health emergency -- some based on proven technology, some the results of innovation. This conceptualization of new testing technologies may improve our ability to respond to future threats with even greater speed and adeptness.
---
View Mass Spectrometer listings at LabX.com