The annual ASMS show returned to the live stage this year, with plenty of new products and developments for an eager audience of mass spec enthusiasts
The American Society for Mass Spectrometry (ASMS) annual meeting was held October 31 through November 4, 2021 in the Pennsylvania Convention Center, Philadelphia. A departure from the 2020 ASMS reboot meeting which was 100% virtual, the show was delivered to a live audience. Although not everyone could make the trip this year, the show also offered a virtual (albeit limited) format.  Here are some highlights from the industry side of the conference.
---
Agilent delivered an impressive press conference along with access to the online Agilent virtual press conference and media room.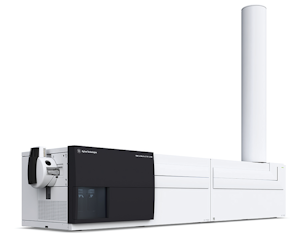 The new Agilent 6560C Ion Mobility LC/Q-TOF system (shown right) integrates new capabilities that enhance performance for more precise analysis of large protein complexes, therapeutic antibodies, and other protein assemblies. Providing flexibility over predecessor instruments, this system is designed to serve the rapidly growing protein biotherapeutic market and the need for more powerful and insightful protein characterization solutions.
The combination of UHPLC, ion mobility, and high-resolution mass spectrometry provides for significant enhancements in separations power. This enables resolution of isobaric classes of lipids and glycans, as well as compound isomers that escape detection using alternative systems. The concept of Collision Induced Unfolding (CIU) is introduced as a method to interrogate protein folding and structural assembly of high molecular mass proteins with high-resolution.
The AssayMAP large capacity cartridges for antibody purifications and cleanup and several advanced software solutions were showcased this year as well.
Rounding out new initiatives, the company announced several sustainability efforts, including the My Green Lab Certification Program and a net-zero commitment to the Science Based Targets Initiative Business Ambition for 1.5°C.
---
Bruker also hosted a press conference event with plenty of product news and initiatives to report. Titled "Expanding the Horizons of Single-Cell Research", new products and solutions focus at increasing sensitivity, range, and throughput for a wide variety of multi-omics and single-cell applications.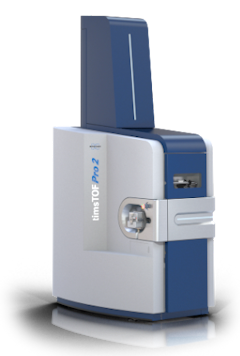 Back in early June, at Bruker's 4D-Proteomics virtual eXceed Symposium, the company announced the launch of two new timsTOF instruments. The timsTOF SCP system is built for unbiased, quantitative single-cell 4D-Proteomics in dedicated applications such as neoantigen discovery in immunopeptidomics. The timsTOF Pro 2 system (shown right) is a next-generation solution for CCS-enabled 4D-proteomics and 4D-Epiproteomics. This instrument builds off the timsTOF Pro platform released in 2017, which delivered 3-5x faster run times using 5-10x less sample compared to comparable systems at the time, for single-shot, deep proteomics.
Bruker's concept of 4D-Proteomics was originally borne from integrating ion mobility mass spectrometry capabilities into Bruker's powerful QTOF MS/MS technology. The instrument platform, termed trapped ion mobility spectrometry quadrupole time-of-flight or timsTOF, benefits from the use of ion mobility to measure the collisional cross section (CSS) of ions upstream of QTOF analysis. This adds another dimension to proteomic investigations, in addition to sensitivity, selectivity, and speed dimensions of existing technologies.
Since the original launch of the timsTOF platform, many enhancements have been made, including the integration of parallel accumulation serial fragmentation (PASEF) for high-throughput ion sampling as well multiple front-end ionization and backend analysis software solutions.  Announced at ASMS 2021 were two new software products designed to integrate with the timsTOF platform: PaSER powered by CCS-enabled DIA-NN for dia-PASEF workflows, and prm-PASEF Live for increased number of targeted peptides and high-sensitivity quantification.
These developments translate to enhanced identification and quantification of peptides in large-scale proteomics studies – on the order of >5000 quantified proteins in 5-minute acquisition times. Applications include the study of cell-type specific proteomes in cancer biology and correlation with RNA transcriptomics, to named one of many critical and challenging areas.
---
A number of key announcements were made at 2021 ASMS by others in the mass spectrometry world as well.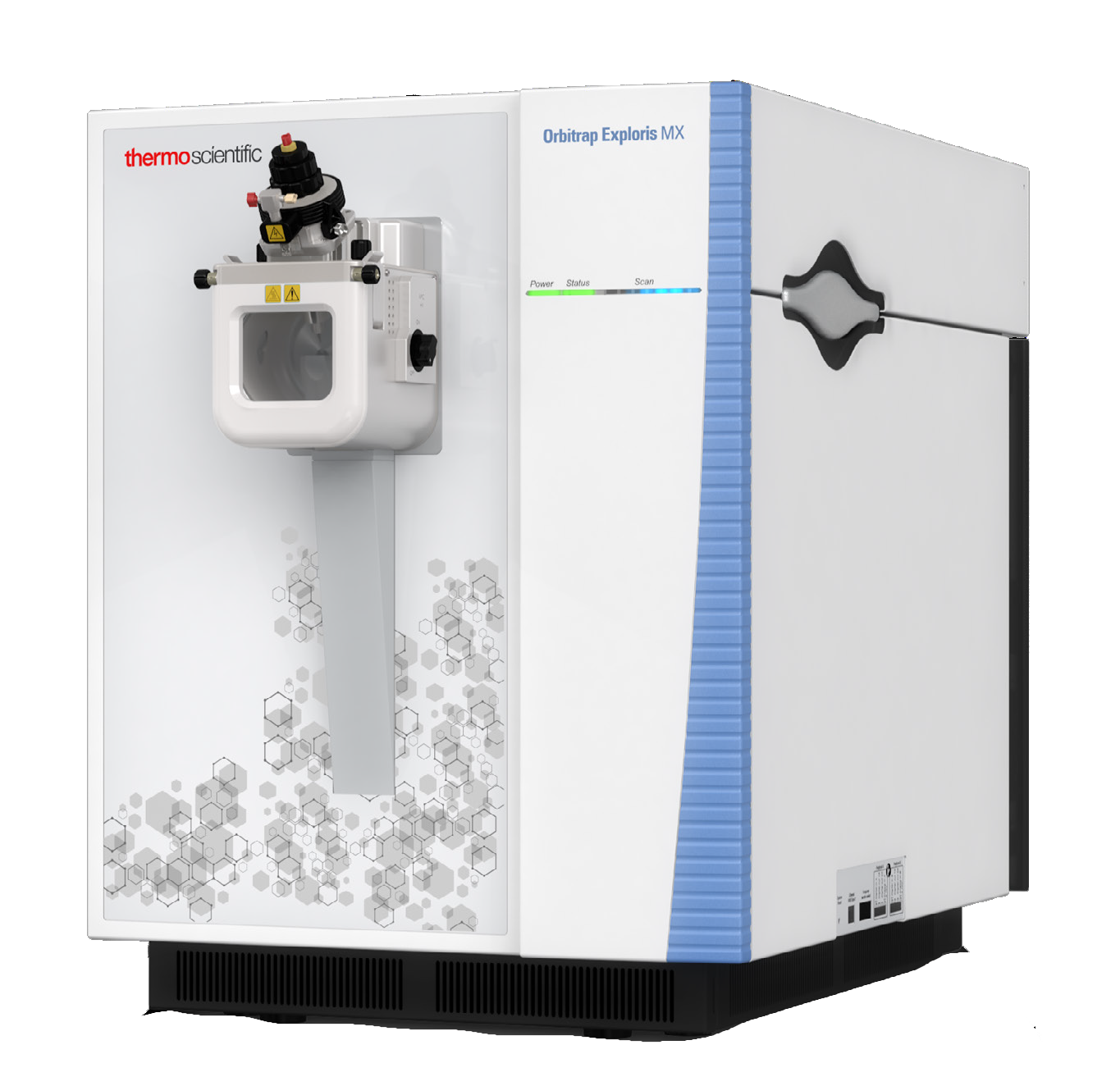 Thermo Fisher Scientific announcements and introductions included:
The Thermo Scientific Orbitrap Exploris MX mass detector (shown right) is a built-for-purpose offering that delivers high-confidence results for biomolecule attribute monitoring.
The Thermo Scientific MAM 2.0 workflow provides an end-to-end multi-attribute method solution designed to accelerates biotherapeutic development and manufacturing.
The Thermo Scientific Proteome Discoverer 3.0 software provides an innovative approach which redefines data analysis in proteomics research
Updated software solutions to enable new insights and productivity
In addition, Thermo announced the acquisition of PharmaFluidics, and the addition of patterned microchip-based technology to its liquid chromatography portfolio. More information on all of these developments can be found on Thermo's ASMS conference page.
---
SCIEX, Waters, 908 Devices and others all had exciting news to share this year as well, and will be featured in follow-up interviews in subsequent posts. Stay tuned.
---
Summary
It was great to see ASMS back in the limelight of a live format. Bumping elbows and kicking the wheels (or turbomolecular pumps) of new MS instruments is not something that can be replicated in the virtual world - not yet at least. Face-to-face interactions are one of the most valuable aspects of live shows, and we're eager share some insight or a joke or two at the next conference, June 5-9, 2022 in Minneapolis.
Shop mass spectrometer listings on LabX