The 2019 American Society for Mass Spectrometry annual conference was held in Atlanta Georgia Jun 3-7. As typical for this meeting, the breadth of instrumentation and products on display was impressive.
The mass spec field has grown into a colossal creature, scouring the sea of information capturing data large and small. Like a whale shark (well-known residents of the Georgia Aquarium) new technologies have evolved to maximize and decipher the catch -- efficiently filtering the unwanted pieces while keeping the optimal data for further processing. At this year's meeting, many new advancements were announced. We capture a few notable tidbits below.
---
Among several key announcements, Shimadzu unveiled the new MALDImini-1 Digital Ion Trap Mass Spectrometer – the first commercially available compact device of this kind. Although ion traps can be size efficient, compact is an understatement for the paper-sized footprint (A3 paper size with 25 kg weight) of this device.
The unique Digital Ion Trap (DIT) technology is the analytical core of the device.
The DIT provides high sensitivity over a wide mass range using rectangular wave RF to trap ions, which contrasts with sine RF wave configurations used in previous or more conventional ion-trapping devices. This results in a much lower voltage power supply needed to adjust the wave frequency, forgoing resource hungry high voltage power requirements.
Ion and laser optics steer the MALDI source beam to hit the sample orthogonally to the plate, enabling high ion transmittance using a more compact layout.
Smaller and more efficient electronics, sample stage, vacuum exhaust system, and other features make the device a true miniature marvel of innovation.
View More Shimadzu MALDImini-1 Information
View Shimadzu Listings on LabX
---
SCIEX showcased several cutting-edge developments at this year's meeting. SWATH data acquisition technology has evolved to a new level with the Scanning SWATH acquisition software, built-in to the new TripleTOF 6600+ LC-MS/MS System.  The novel technology termed Acoustic Ejection Mass Spectrometry (AEMS) built-in to the new Echo MS surfaced as well – both of which were showcased in a series of fully immersive virtual reality presentations.
Integrated into the new Echo MS, Acoustic Droplet Ejection (ADE) produces high-accuracy, rapid sample delivery directly to the MS through an Open Port Interface (OPI) built-in to the front end.
The interface produces 50x faster sample analysis, capable of 3 samples per second, 180 samples/min, 11,000 samples/hour, and up to 260,000 samples/day.
Precision is high, with CVs of quantification in the 5-8% range, while the ability to delivery sample direct from the plate translates to the absence of LC and the time and possible carryover that accompanies this separation step.
---
Agilent always delivers with exciting and interesting new technologies and solutions, and this year didn't disappoint. Stream Select multiplexed LC, enhanced OpenLab ECM data integrity tools for LC/TQ, and several new instruments shared the spotlight – including an intelligent, intuitive, Quadrupole mass detection system designed for chemists and chromatographers.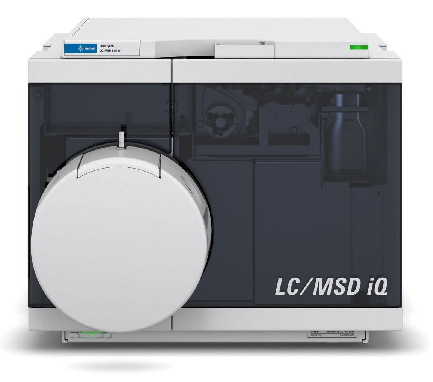 The InfinityLab LC/MSD iQ is a compact system built around the ULTIVO architecture, which allows mass detection with functionality far above that achieved by traditional UV and PDE-based detectors.
What appear as two peaks in a standard UV chromatogram may in fact be three or more when detected by the LC/MSD iQ – pointing to enhancements in resolution and greater confidence in sample analysis and compound identification.
Intelligent instrument monitoring and OpenLab software compatibility make the system a strong addition to Agilent portfolio.
View the Agilent ASMS 2019 press kit
View Agilent Listings on LabX.com
---
Thermo presented new technologies and solutions along three main fronts:
High-performance MS for advanced protein therapeutics
High-resolution workflow solutions for protein therapeutic monitoring
Software enhancements for improved performance, usability, and connectivity.
In the first category, the new Orbitrap Exploris 480 mass spectrometer is designed to combine proven orbitrap technology with intelligence-driven data acquisition.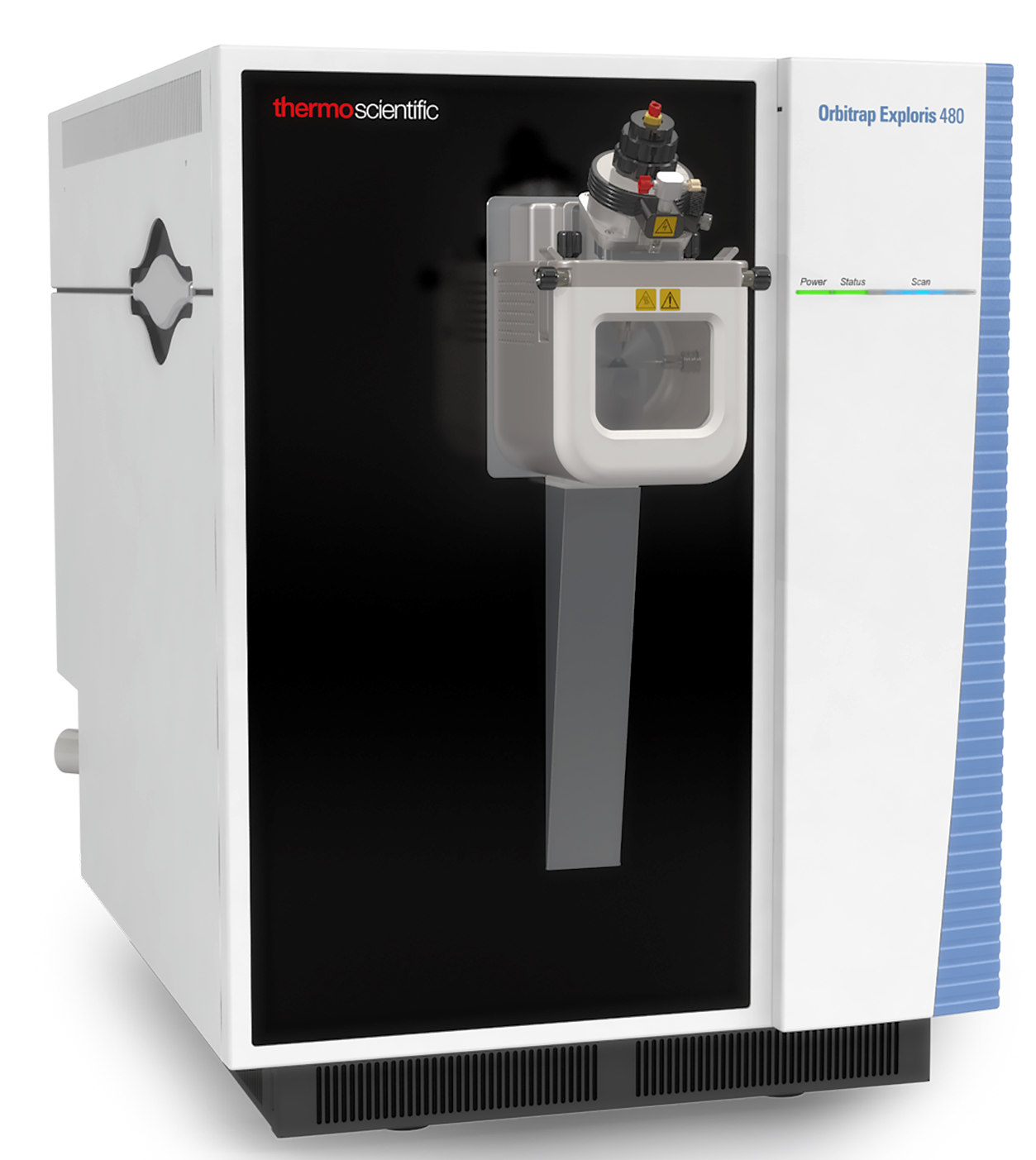 The system includes a next-generation orbitrap instrument design and intelligent set-up, control, and data acquisition features.
Optional features include the EASY-IC ion source, software upgrades, as well as the new FAIMS Pro Interface.
FAIMS (otherwise known as High Field Assymetric Waveform Ion Mobility Spectrometry) allows proteome scientists to harness the differential ion mobility interface as an added level of molecular separation and characterization in challenging and complex experimental applications.
Enhanced-performance and intelligence-driven are central themes in these new additions to the Thermo lineup.
View the ThermoFisher Scientific ASMS 2019 Press Release
View Thermo Listings on LabX.com
---
Waters entered the ASMS ring with a new round of Ion Mobility Mass Spectrometry (IMSMS) devices, including the SYNAPT XS and the SELECT SERIES cyclic IMS instruments.
The SELECT SERIES cyclic IMS combines novel cyclic ion mobility separation with state-of-the-art time-of-flight (TOF) MS. In addition to advantages of variable, high-resolution ion mobility separations, this device introduces the ability to perform multiple IMSn experiments.
The Cyclic IM technology provides the ability to separate shape as well as m/z, enabling separation of isomers with cleaner data and more comprehensive information.
Extended mass range, advanced structural measurements, and increased confidence in sample identification are a few of the exceptional benefits to the Cyclic IM technology.
View More Information from Waters
View Waters Listings on LabX.com
---
Bruker showcased a number of key advancements including the new timsTOF Flex system designed for life sciences and translational mass spec imaging. The previous timsTOF Pro system is now enhanced in the Flex version with several critical elements, enabling SpatialOMx™ investigations for 4D proteomics and phenomics applications.
A software-switchable MALDI source adapted to the timsTOF Pro combines ESI/MALDI capability to enable spatially-resolved omics work on a single Flex instrument.
The proprietary 10kHz SmartBeam™ 3D laser with true pixel fidelity allows label-free MALDI imaging at high-spatial resolution, while preserving the sensitivity of the timsTOF Pro in ESI mode.
The result of these and other innovations lend to greater insight into spatial distributions of molecules in tissues, guiding 4D omics expression studies, low-level cancer peptide antigen detection, spatially-enabled lipidomics and metabolomics experiments and other high-resolution applications.
---
Impressive indeed, these are a mere sampling of the powerful and creative technologies showcased at ASMS 2019. We're eager to see what stirs from the depths for next year's conference.
View further mass spectrometry and chromatography resources.
Image credit: Georgia Aquarium Facebook Page