The GELDOC GO Gel Imaging System from BIO-RAD
Big Impact. Small Footprint.
The GelDoc Go Gel Imaging System gives you a benchtop imaging solution for both nucleic acid and protein gels, in a compact and evolved package.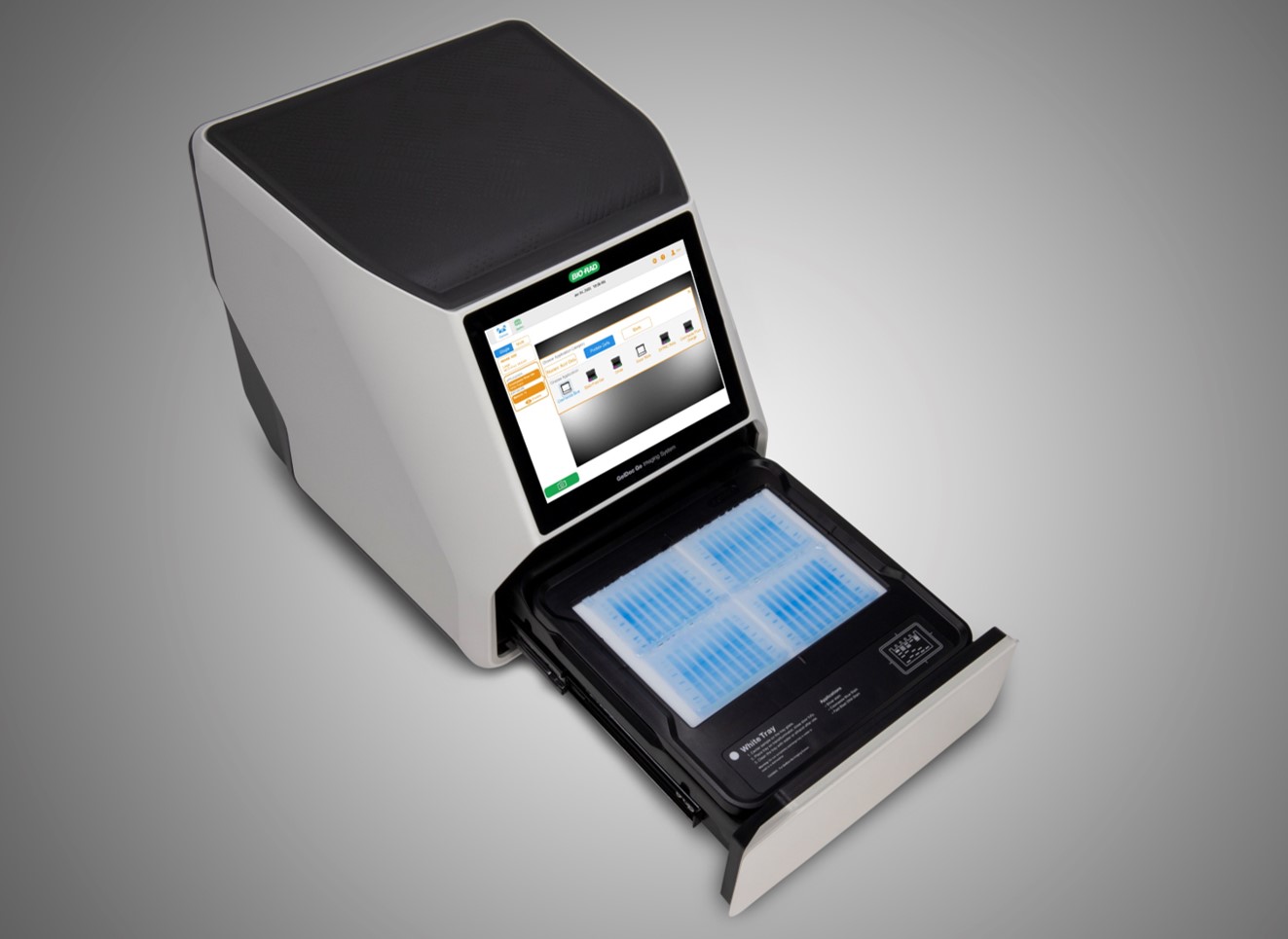 The GelDoc Go System features the intuitive Image Lab Touch Software onboard. Auto image capture, powerful user management, and many other features makes gel imaging incredibly easy.
Size and Performance
Large imaging area in a compact unit – image up to four mini gels at once
Allows gel excision directly on the instrument, according to stain type and conditions
Seamless connectivity for diverse laboratory information systems
Powered by Quick Sight, a CMOS scientific camera developed by Bio-Rad delivering high sensitivity, resolution, and acquisition speed.
Image Lab Touch Software
Enables quick setup and image capture, with simple annotation, export, or printing of files
Allows users to easily manage accounts, permissions, and security options
Compatible with Image Lab Desktop Software, for deep, accurate analysis of data
Stain-Free Imaging Enabled
Permits immediate visualization of proteins when used with Bio-Rad's Stain-Free gels
Stain-free technology avoids the time, mess, variability, and cost associated with traditional gel staining and destaining
Provides significantly better sensitivity and dynamic range compared with Coomassie stains
Additional Features and Accessories
Interchangeable Imaging Trays enable compatibility with traditional stains in addition to stain-free detection.
Gel Alignment Template Kit provides fast and precise placement of gels and blots on all supported sample tray types.
Optional UV Shield, IQ/OQ calibration kit, thermal printer and other accessories.