THE MASTERSIZER 3000 FROM MALVERN PANALYTICAL
Rapid, reliable particle size measurements made easy
Malvern Panalytical's Mastersizer 3000 sets the standard for delivering rapid, accurate particle size analysis in fields as diverse as pharmaceutical development, battery manufacture, and cement production.
From assessing product solubility, through to increasing manufacturing efficiency by controlling slurry viscosity and optimizing packing density to improve final product strength, particle size analysis is critical to understanding and controlling a wide range of material properties.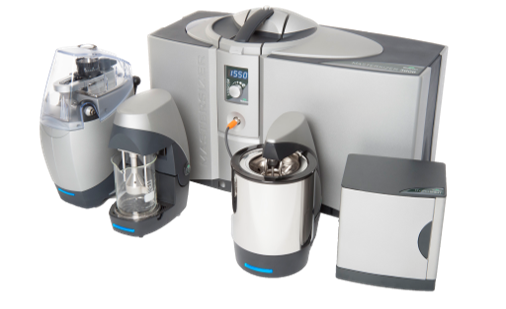 The need to characterize a variety of samples with a wide range of properties requires a versatile system capable of measuring over a broad size range in both wet and dry media.

The Mastersizer 3000 delivers this, alongside in-built intelligence that guides the user through method development, with expert advice and optimization of optical properties.
With growing demands placed on both instruments and users, software that is intuitive and easy to use is essential in the modern busy laboratory environment.

The Mastersizer 3000 software guides the user through every stage of the measurement and its simple, customizable reporting enables you to tailor your analysis output to the parameters of interest for assessing the quality of your product.
Production and Process Control
Used on a daily basis in production-critical environments, it's essential that the data you use to control your process is robust and reliable.

The Mastersizer 3000 delivers verifiable accuracy and repeatability, exceeding the ISO 13320:2009 and USP recommendations for reproducibility on polydisperse standards.
The Mastersizer 3000 is the latest generation of the world's most widespread particle sizing instrument