THE MB3600 SERIES FT-NIR LABORATORY SPECTROMETER FROM ABB ANALYTICAL
Designed with the concerns of laboratory users in mind, the MB3600 is the ultimate in terms of ease of use, reliability, and consistency.
Trade your FT-NIR laboratory spectrometer for the MB3600 Series analyzer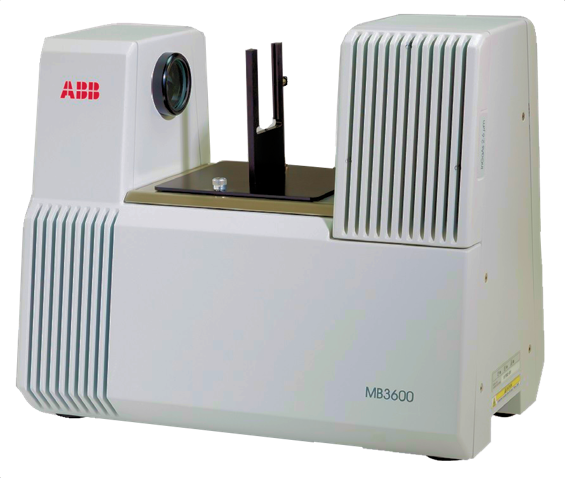 ABB offers a trade-in program for existing FTLA2000-154, FTLA2000-160, MB154, MB160 spectrometers and even other brands of laboratory analyzers.
Receive, in exchange, a brand new MB3600 FT-NIR spectrometer, the most reliable analyzer on the market, at the lowest cost of ownership.
The MB3600 is the successor to the FTLA2000 Series analyzers brought to market in 1985 by world-reknown experts at Bomem, Inc - now ABB.


Significant discount off the listed price for trading in your analyzer
ABB legacy software migration*:

Migration work made by an ABB application scientist.
No change to existing measurement prediction models.
* Non-ABB chemometric models to be evaluated.
The MB3600 Series delivers maximum reliability for consistent results and minimal maintenance.


No consumable parts
No hygroscopic parts
Maintenance free
No HeNe laser, no purge necessary
A 10-year source average lifetime
Interferometer lifetime warranty
Intuitive HorizonMB™ software and software suites
Spectroscopy Performance (typical, at 25 °C)
Spectral range:
With DTGS detector - 3700 to 15000 cm-1
With InAs detector - 3700 to 12000 cm-1
With InGaAs detector - 3900 to 11000 cm-1

Signal-to-noise (RMS, 60 s, 16 cm-1, at peak response):
With DTGC detector > 100000:1
With InAs detector > 500000:1
With InGaAs detector > 600000:1

Resolution > 0.7 cm-1
Frequency repeatability (at 7300 cm-1) < 0.006 cm-1
Frequency accuracy (at 7300 cm-1) < 0.06 cm-1
Like thousands of satisfied ABB customers, benefit from the most reliable and proven FT-NIR spectrometer on the market
Measurement made easy