The QX ONE Droplet Digital PCR System from BIO-RAD
Meet the Future of Digital PCR
This fully integrated system is loaded with features that bring continuous operation and high throughput to digital PCR, and enable the advanced multiplexing you have been asking for with superior precision and sensitivity.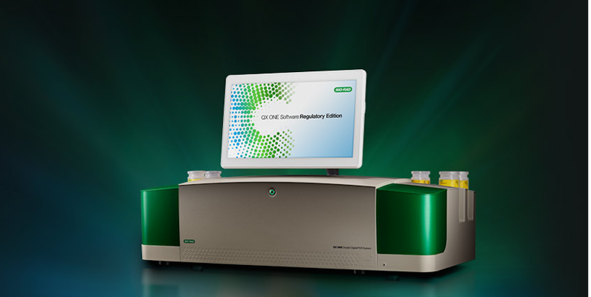 The QX ONE System streamlines the familiar ddPCR workflow by combining droplet generation, thermal cycling, and droplet reading into a single, fully automated process.

Walk-Away Operation
The QX ONE System automates a fully integrated ddPCR workflow, allowing for walk-away operation.
A 5-plate capacity allows 480 samples to be analyzed in a single day.
Easy to Use
Simple, intuitive run setup using a large onboard touch screen.
Optimized plate setup means fewer handling steps, fewer operator errors, and faster onboarding.
Advanced Multiplexing
Four color channels combined with amplitude multiplexing and/or radial multiplexing allow for multiple unique targets to be detected in a single reaction.
Specially formulated ddPCR Multiplex Supermix is optimized to empower advanced multiplexing in probe-based assays.
Regulatory Compliant
QX ONE Software, Regulatory Edition is a robust package that enables U.S. FDA 21 CFR Part 11 compliance and offers audit trails with tracked protocol changes for regulatory requirements.
RFID barcoded consumables allow lot management and traceability.