Is Your Chromatography Data System Still State-of-the-Art?
Transition to more confidence.
Upgrade to Thermo Scientific™ Chromeleon™ 7 Chromatography Data System
Chromeleon CDS version 6 will soon be out of support, along with its compatible operating systems and databases.

Upgrade to the Chromeleon 7 CDS platform, safe in the knowledge that your state-of-the-art CDS is future-proofed and ready to quickly adopt regulatory and market changes, while access to your existing Chromeleon 6 CDS data is securely maintained.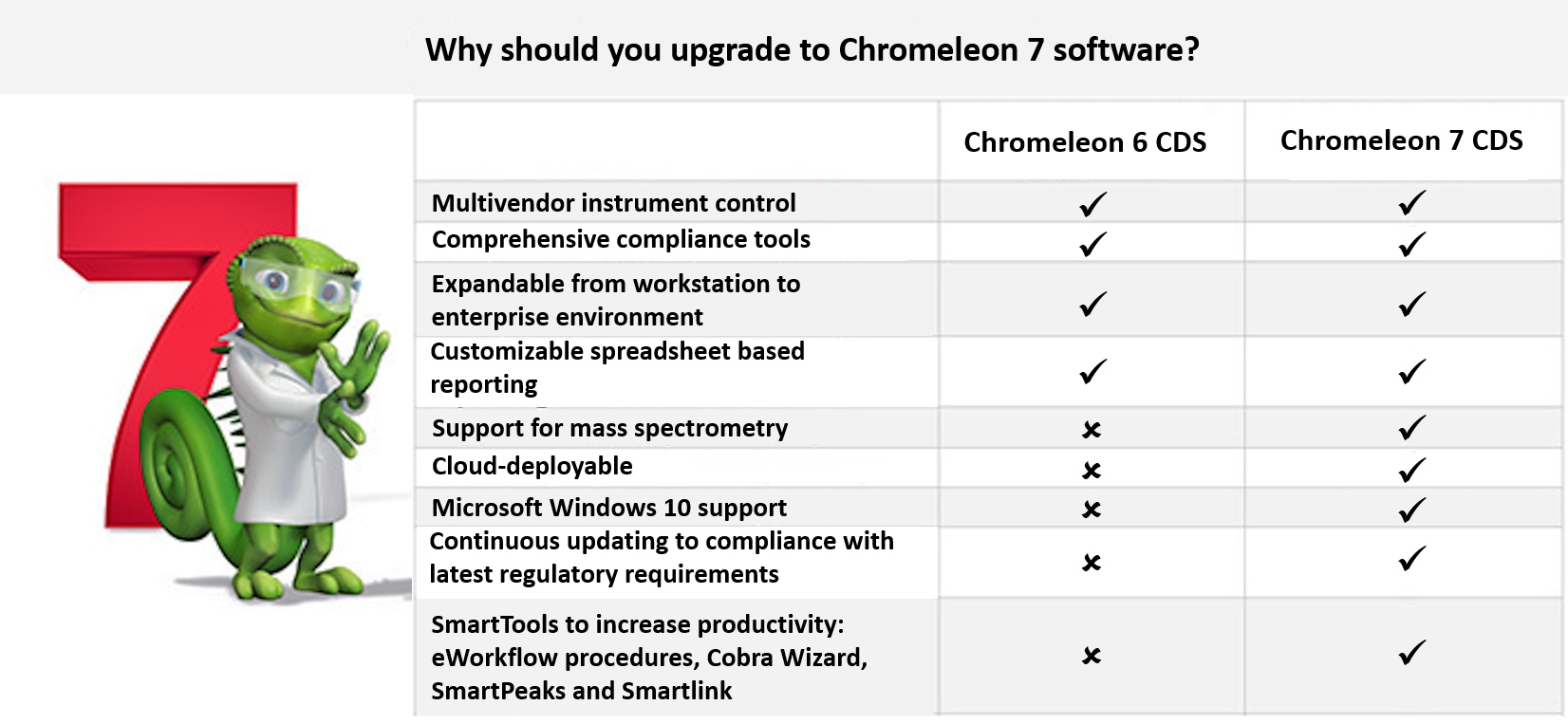 Time to Upgrade to Chromeleon 7 CDS
Chromeleon 6 software set the bar high when it was first launched over 20 years ago as a leading CDS platform. It's undergone many innovative developments, but as industry changes, we do as well. Now is the time to upgrade to Chromeleon 7 software.

Not sure you're ready to change? Consider this:
Official support for Chromeleon 6 software will end December 31, 2019 in line with the end of support for Microsoft Windows 7.
Want to use Microsoft Windows 10 Operating System? You need Chromeleon 7 software!
Moving from Chromeleon 6 CDS to Chromeleon 7 CDS couldn't be easier. Plus you can still access and work with all your existing data, methods, and reports after the upgrade.
Preferential pricing for existing customers to upgrade ensures your smooth transition to Chromeleon 7 CDS.
We took everything you love about it...and made it even better in Chromeleon 7 CDS. And NOW is the time to upgrade.