—  Product  —
THE MECHANICAL HALT RELIABILITY TESTING SYSTEM FROM ESPEC
FUSING MECHANICAL REFRIGERATION AND ACCELERATED TESTING
ESPEC offers a compressor based HALT system -- bringing a whole new level of accessibility and achievability to customers and locations where traditional HALT systems are not feasible.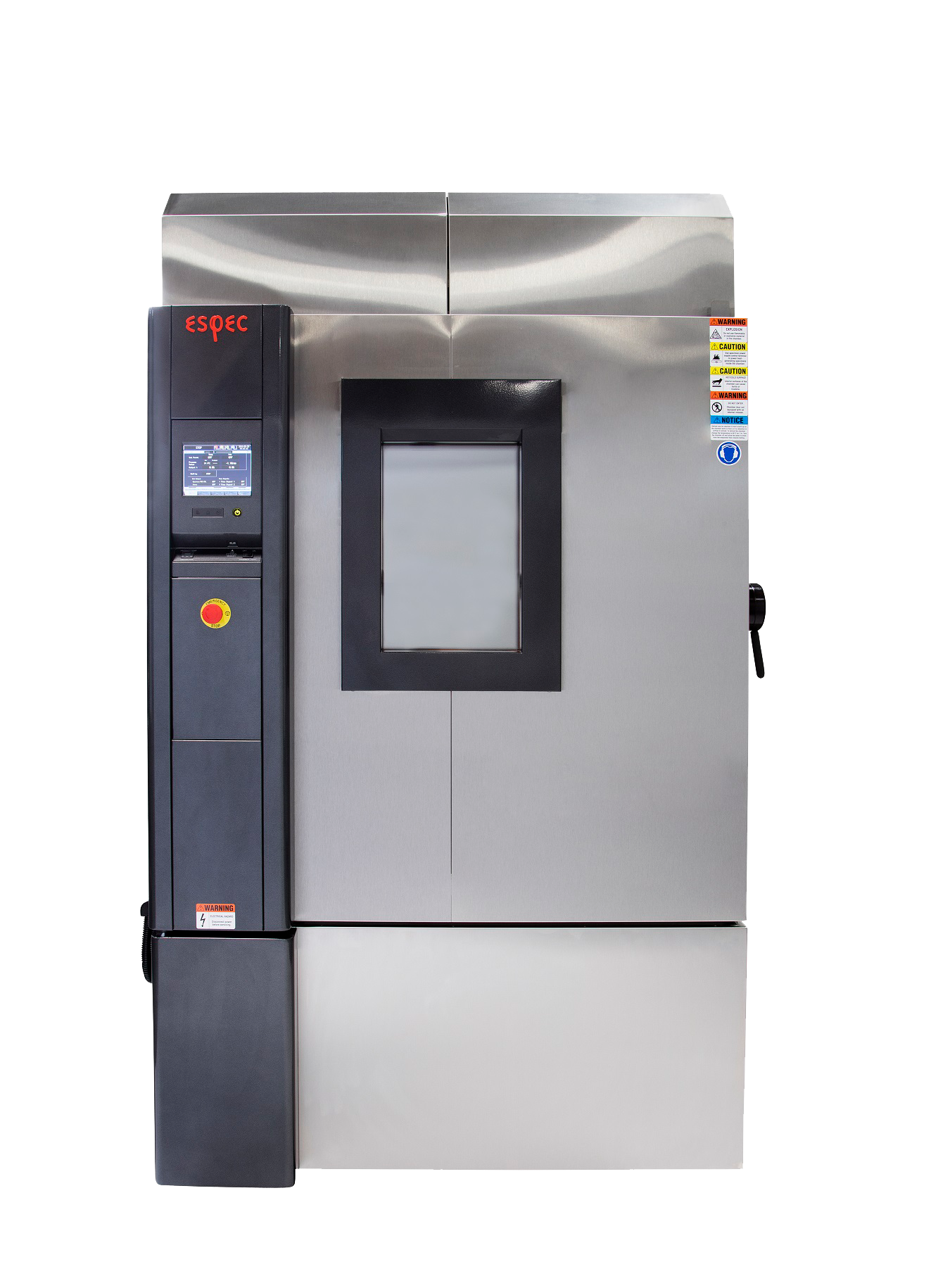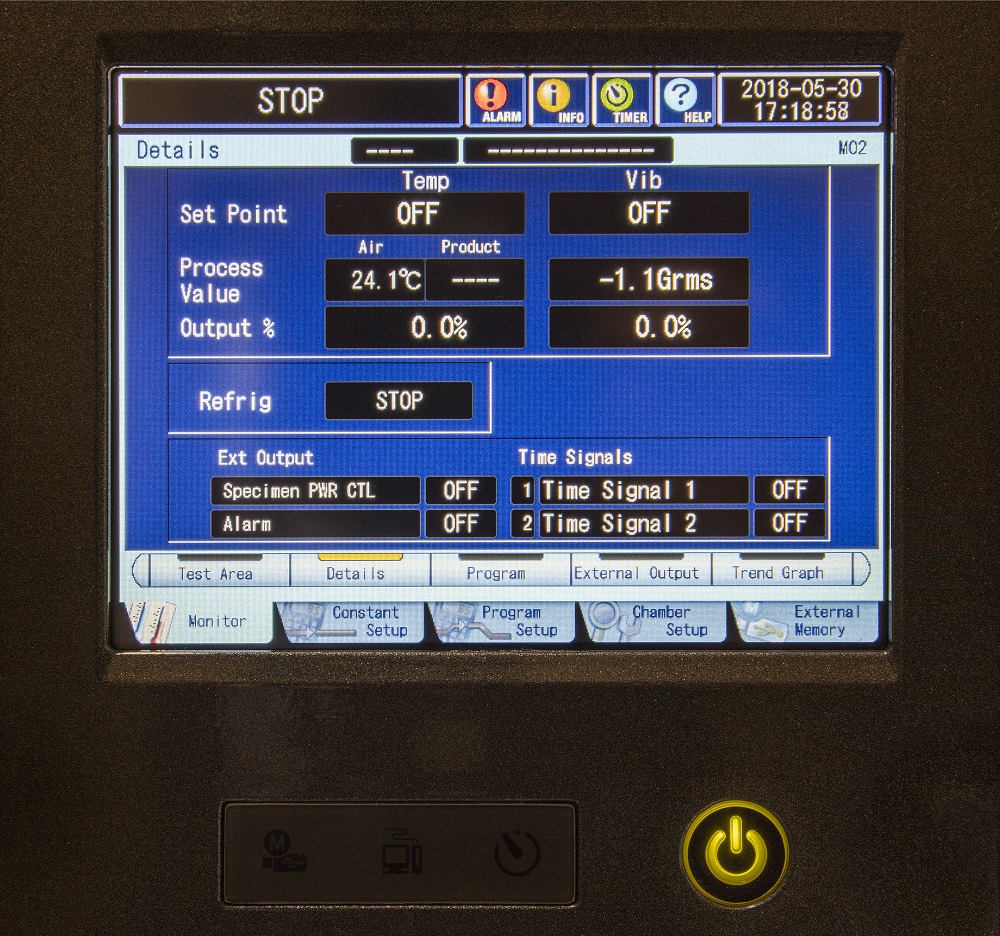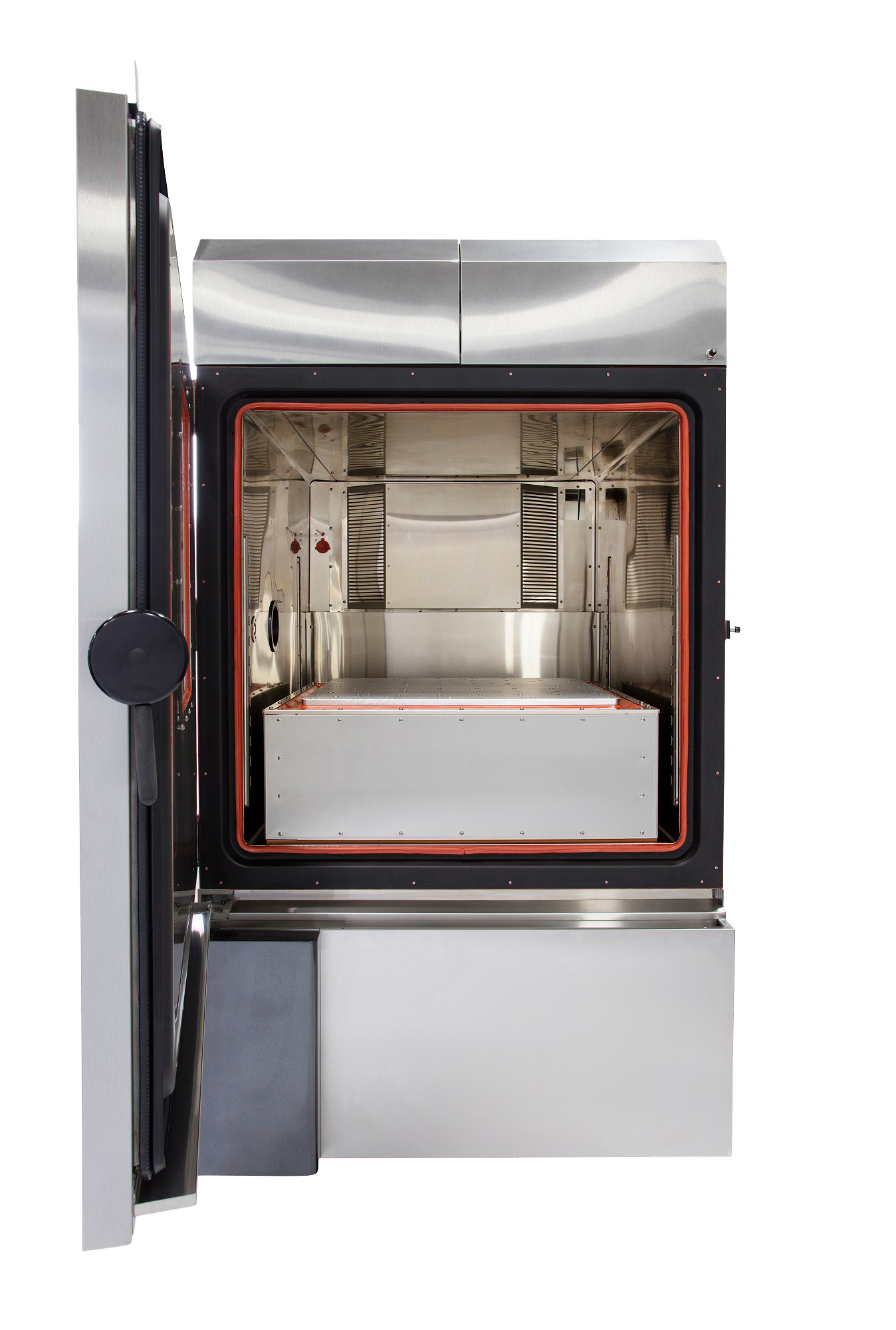 Standard ESPEC cascade mechanical refrigeration Optional boost LN₂ injection enables rapid thermal ramp testing
State-of-the-Art Controls
ESPEC integrated P-300 controller with color touch screen. Create or upload up to 40 programs - up to 99 steps/program
The xLF2 random shock vibration table is built for complete combined environmental conditions and full HALT testing.
Specifications:
Temperature Range: + 180 °C to -70 °C
Acceleration: 5 – 75 gRMS (10 Hz to 5000 Hz)
Actuators: (8) Eight pneumatic, impulse-type, lubricant-free actuators
Table Size: 30" x 30"
Table Capacity: 320 lb
Three Models:
6NAL2.5: Air-cooled - 10 kW (dry heaters) - 6 hp x 2 (compressor)
12NWL2.5: Water-cooled – 15 kW – 12 hp x 2
12NW2.5: Water-cooled – 20 kW – 15 hp x 3
—  The Mechanical HALT System from ESPEC  —


"A robust system built on the proven, quality technologies from ESPEC and the Qualmark product line… so you know you are investing in the best."