Thermo Scientific™ General Purpose Pro Centrifuges
General Purpose Pro centrifuges are designed for performance, incorporating powerful, energy efficient drives and programming capabilities to meet the most challenging separations for your research.
Achieve outstanding performance and reliability in the lab with this versatile workhorse that can be used in various applications to meet all your high-throughput sample processing needs.
New Touchscreen Technology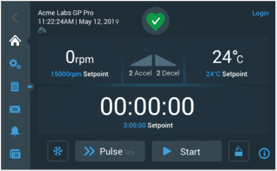 Easy menu access: no more scrolling
Centrifuge & rotor health: preventative maintenance alerts for less downtime
Precool function: centrifuge can be "at temp" before run
Pulse button: customizable one-touch quick spins
Help menu: virtual manual provides quick solutions
Access control: in 'secure mode', password required to alter settings
Front USB port: for easier plug-in and data transfer
New Thermo Scientific™ Auto-Lock™ II rotor exchange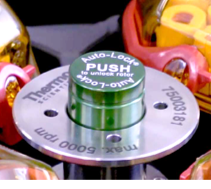 Quick switch between application
Safely switch rotors in as few as 3 seconds
New soft unlock feature
No tools required
Thermo Scientific™ Fiberlite™ carbon fiber rotors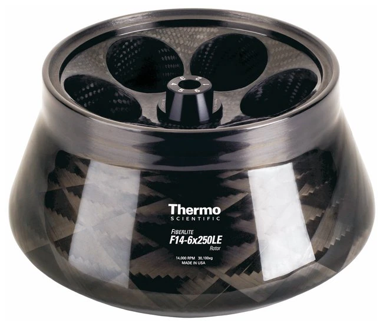 Lightweight carbon fiber
Corrosion- and fatigue-resistant
Outstanding durability
Backed by a 15-year limited warranty
Extended capacity achieving higher g forces
Thermo Scientific™ ClickSeal™ biocontainment lids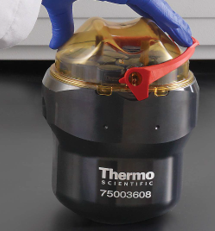 Glove friendly
One-handed closure
Biocontainment certifications
Designed for right- or left-handed operation
Capacity - Performance - Ergonomics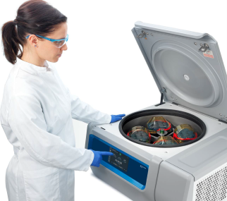 Spin up to 40 conical tubes (50 mL) or 196 blood sample tubes
Compact footprint
Improved sample safety
Greater sample reproducibility
Choose between 1.6 L and 4 L floor or bench models
Loading height decreased by 1.2 cm (0.5 in.)
Less effort required to close lid
Lid gripping height decreased by 5.1 cm (2 in.)
Application areas include:
Cell and gene therapy manufacturing
Cell culture
Molecular biology
Clinical diagnostics
Read the Smart Note: How does Auto-Lock Rotor Exchange facilitate rotor placement and improve safety, compared with traditional rotor tie-down systems?