The INVENIO FTIR RESEARCH SPECTROMETER FROM BRUKER
An Intuitive, Modular, Advanced Spectrometer Designed for the Most Demanding Analytical Applications
The Bruker INVENIO FTIR platform delivers unmatched performance and reliability, and is suitable for any industrial or research application field.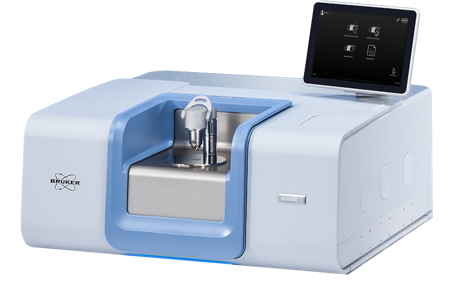 INVENIO offers beneficial MultiTect™ technology for mounting up to 5 detectors, as well as the unique FM functionality for simultaneous mid- and far-infrared spectroscopy.
With its novel, efficient beam path design and precise optics, controlled by state-of the art SoC electronics, the INVENIO provides peak performance and reveals the smallest spectral details.
OPUS, one of the most powerful software solutions for IR analysis, simplifies measurement procedures, supports FTIR beginners and experts, provides a vast method creation toolset and offers extended functionalities for sample evaluation.
Upgrade and extend spectral range
Enable Step-Scan, Rapid-Scan and interleaved TRS
Cover every detail from FIR to VIS/UV
Change accessories, detector and beam splitter in seconds
Use external modules for TGA, Microscopy or Emission Analysis and many more
FT-Raman module for enhanced analytical possibilities
GMP, GLP and 21 CFR part 11 compliance
Most recent enhancements include: an automated 3-position beam splitter changer, wear-free INTEGRAL™ interferometer, and many other state-of-the-art features.
The INVENIO is made to innovate from routine quality control to advanced research and development.