The ZETASIZER ADVANCE RANGE from
MALVERN PANALYTICAL
Light scattering for every application
The Zetasizer Advance family is the most versatile and flexible range of light scattering systems on the market.
With a solution for every challenge and every budget, choose the Zetasizer Advance Range for particle size, particle charge (zeta potential), particle concentration, and molecular weight analysis.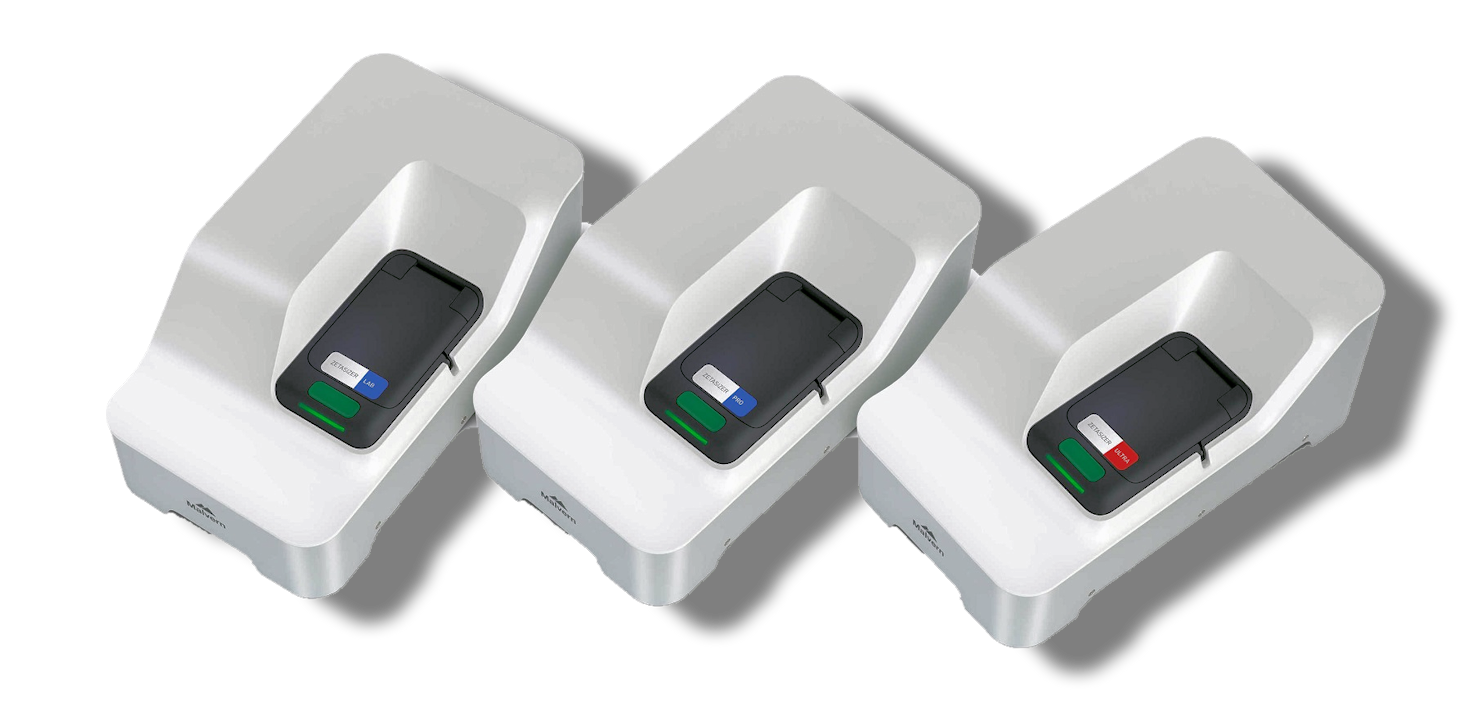 When you invest in a Zetasizer Advance system, you invest in the future.
There are three core models in the range: Zetasizer Lab, Zetasizer Pro and Zetasizer Ultra, each available in two power variants. Choose the Blue Label version for routine sample investigation. Choose the Red Label version for more challenging samples.
Upgrades from Zetasizer Lab to Zetasizer Pro, or from Zetasizer Pro to Zetasizer Ultra can be performed on-site with minimal downtime.
Building on the legacy of the industry leading Zetasizer Nano Series, the Zetasizer Advance family of light scattering instruments brings increased versatility and expertise to your laboratory.
Maximize the dynamic range of your measurements with Non-Invasive Back-Scatter (NIBS) for high sensitivity, even in the most concentrated samples.
Multi-Angle Dynamic Light Scattering (MADLS®) offers particle concentration and high-resolution angle-independent size measurements, enabling greater insight into the size distribution of your sample.
Measure electrophoretic mobility and zeta potential in high conductivity media with M3-PALS with Constant Current Mode
Automate even the most complex analysis without expert knowledge, thanks to the user-friendly ZS Xplorer software.
Improve the quality of your data with the Data Quality System. Powered by artificial intelligence, the system helps you identify low quality datapoints and shows how to improve your results.
Generate reliable and repeatable data quickly and increase measurement repeatability with Adaptive Correlation.
COMPREHENSIVE, VERSATILE, AND COST-EFFECTIVE - A ZETASIZER FOR EVERY APPLICATION